Dave Murphy, Chief Executive Officer of PM Group, is recognised by CIT's Faculty of Engineering & Science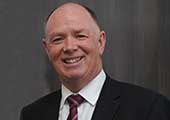 Published on: Thursday, 24 November 2016
Please click here to view info re previous recipients of the STEM Graduate Achievement Award
The professional achievements of Dave Murphy, Chief Executive Officer of PM Group, have been recognised by CIT's Faculty of Engineering & Science. Dave is a Chartered Chemical Engineer and a graduate of CIT (1985). In addition, he holds an MSc in Executive Leadership from the University of Ulster, and is a Fellow of Engineers Ireland. On 24th November 2016, Dave was selected to receive the Faculty's STEM Graduate Achievement Award.
These awards are presented to graduates whose work in science, technology, engineering or mathematics (STEM) has made a significant contribution in a professional and/or societal context.
Dave joined PM Group in 1989 and has worked in all areas of the business including process design, project and construction management, start-up, commissioning and qualification. With over 30 years of experience in the engineering and construction business, Dave has carried out significant project work for some of the world's leading multinational companies. Dave was appointed to the Main Board of PM Group in 2006 and became Group CEO in 2011. PM Group is an international project delivery company providing engineering, architecture, project management and construction services. The Group is headquartered in Ireland, employs over 2,200 personnel and operates across 35 countries.
Dave fully understands and appreciates the value of STEM professionals. According to Dave, "If PM Group continues to maximise its skill set and follows its customers then success will continue to come our way." Under Dave's leadership, PM Group is firmly on target to recruit 500 graduates over the coming years, thereby creating very significant and high quality employment opportunities locally, nationally and internationally.
According to Michael Loftus, Head of Faculty of Engineering & Science at CIT, "Dave has made a huge contribution to the development of STEM industries in the region and internationally. His work has been very significant in relation to providing high quality opportunities for STEM graduates. We are delighted to recognise the success that he has already achieved and look forward to developing many of the graduates who will benefit from his work in the future."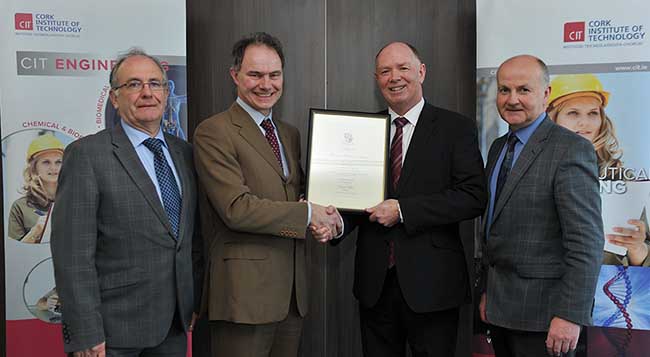 Dave Murphy being presented with his CIT STEM Graduate Achievement Certificate by Dr Michael J O'Mahony, Head of Department of Process, Energy & Transport Engineering. On the left, Dr Matt Cotterell, Head of School. On the right, Michael Loftus, Head of Faculty.

Dave Murphy with staff from the Department of Process, Energy & Transport Engineering.
L to R: Noel Duffy, Dr Ann Toebes, Dr Michael J. O'Mahony, Dave Murphy, Pat Kennedy, and Cilian Ó'Súilleabháin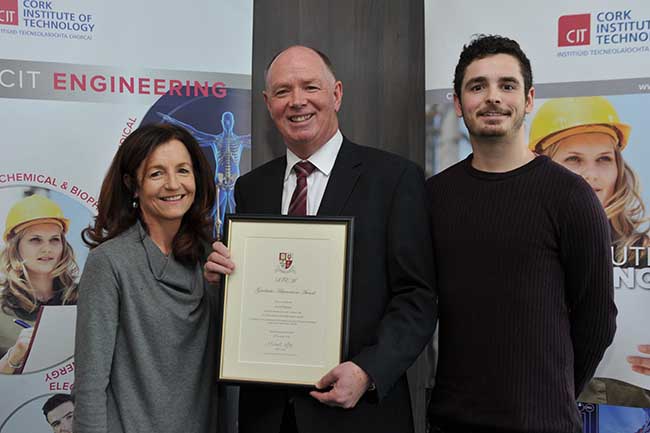 Dave Murphy with his wife Deirdre, and Darren, his son.