Continuing Professional Development Art Courses SPRING 2017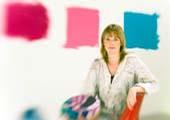 Published on: Thursday, 12 January 2017
Creative Arts Therapy as Container and Relationship
Dates: Saturday February 18th (10am to 5pm)
This day will include a lecture and experiential workshop. The lecture will explore the therapeutic relationship and the therapeutic container through artwork, personal reflection and group process. The training will draw on the facilitators' experience in setting up and providing Arts Therapy services, both as individuals and within organisations, to explore what structures and foundations need to be in place to create a safe space for a therapeutic relationship to develop and to flourish.
The training will also look at the structures and issues outside of the therapy session that can impact on the work within the session. We will discuss how the practitioner's personal philosophy and world view can block the process or how it can lead to real progress for the client. Case studies, client work and examples will be included.
Facilitators:
Dr. Toni Brown completed a Post Graduate Diploma in art therapy in 2002 and received her PhD from University of Limerick in 2016 for research investigating the integration of the Blue Box art therapy service into several schools in Limerick city.
She has worked as an art therapist with the Blue Box Creative Learning Centre, Limerick working with children and adolescents from marginalised communities in Limerick from 2006 to 2015. Toni is now involved in setting up Phoenix Creative Psychotherapy Centre along with other art therapists in Limerick City. This group seek to promote mental health in the community through providing creative arts therapy to children, adolescents and adults.
Austin Creven trained as an Art Psychotherapist at Goldsmiths College, University of London, graduating in 1997. He has also trained in Play Therapy and as a Creative Clinical Supervisor.
On his return to Ireland in 1997 he became involved in setting up an art therapy service for children in Limerick City. This project, now called The Blue Box, provides a Creative Arts Therapy service to children and adolescents. He continued to work as a Therapist and Clinical Supervisor with the project until August 2015. He is now in private practice as an Art Psychotherapist/Play Therapist and Clinical Supervisor. He is a founding member of 'The Phoenix Creative Psychotherapy Centre' in Limerick.
Fee: € 90 (includes materials, tea and coffee)
Venue: Dept. of Arts in Health and Community Practice, CIT Crawford College of Art & Design, Sullivan's Quay (former Government Buildings), Cork.
To book a place please contact catherine.phillips@cit.ie
Training in the Use of an Informal Art Therapy Assessment Tool
Dates: Friday 24th March (10am to 5pm) and Saturday 25th March 2017 (10am to 4pm).
Michelle has developed and refined an assessment tool in her professional work which uses a combination of six different selected themes/tasks in the initial stages of therapy to enable. This enables the clinician to gain an understanding of the client's world, helping to identify the therapeutic needs and to form the treatment plan. The initial images, created from these particular themes/tasks form the backbone to the therapeutic process.
This training event will comprise a lecture, discussion and experiential workshops over two days. Participants will gain the experience of completing all six themes. Guidelines will be given on how the tasks are administered and how reflection on the images is held and processed. Participants are asked to bring their own journal/note book to record the process.
This event gives the participants all the skills they need to incorporate this informal art therapy assessment tool into their practice.
The training is appropriate for art therapists, psychologists, social workers, counsellors, psychiatrists, family therapists and all other professionals who work with children and families.
Facilitator:
Michelle Dunne has a MA in Art Therapy (2008) CIT, and a Higher Diploma in Grief Therapy Counselling (Turning Point, Dublin), She is also a trained Supervisior.
Her areas of experience include palliative care, grief, sexual abuse, eating disorders and mental health. Michelle was Senior Art Therapist in St. Clare's Unit, The Children's University Hospital, Temple St, Dublin from 2001 to 2016 and is Senior Art Therapist in Our Lady's Hospice and Care Service, Harold's Cross, Dublin since 2002.
Fee: € 150 (includes materials, tea and coffee)
Venue: Dept. of Arts in Health and Community Practice, CIT Crawford College of Art & Design, Sullivan's Quay (former Government Buildings), Cork.