CIT hosts interagency conference on supporting women and children living with the experience of domestic violence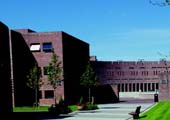 Published on: Wednesday, 15 February 2017
On Thursday next, February 16th, over 100 delegates will gather in Cork Institute of Technology (CIT) for the 'In Safe Hands Conference'. The conference is organised in partnership with the North Cork Domestic Violence Project 'You are Not Alone' (YANA).

The aim of the conference is to bring together voices on the issue of domestic violence and look at practices and policies that can enhance the work of agencies who support women and children living with the experience of domestic violence. Delegates will also learn about risk assessment, as well as national strategies aimed to combat domestic violence and support families affected by violence.
According to Catherine Casey, Manager, YANA Domestic Violence Project "YANA believes in interagency co-operation and building a community response to the issue of violence against women and children".
Throughout the day, leaders from the following Domestic Violence and related sectors will address the audience:
Ms Joan Mullan, the National Manager for Domestic, Sexual and Gender Based Violence Services in TUSLA Child and Family Agency
Ms Maddie Bell, Domestic Violence Children's Safeguarding Consultant
Ms Fiona Ryan, CEO Sonas Housing
Ms Sharon O'Halloran, Director, SafeIreland
Ms Sarah Davis and Dr Breda Kenny, Hincks Centre for Entrepreneurship Excellence, CIT
Ms Carmel O'Keeffe, Dress for Success Founder
Detective Superintendent Michael Daly
YANA's partnership with CIT has grown from collaborative work on an EU project in the Hincks Centre for Entrepreneurship Excellence with Ms Sarah Davis and Dr Breda Kenny. The Hincks Centre has extensive experience in Entrepreneurship and has specific expertise in female entrepreneurship. Empowerment of women who have experienced gender-based violence was the goal of the Daphne III project called NEW START which ran from 2014-2016 in seven EU countries, namely Ireland, Belgium, Spain, Italy, France, Romania and Greece.
The NEW START project was implemented in three stages: (1) development of proposed training modules, (2) instructor/facilitator development and (3) pilot implementation and evaluation. The partnership with YANA was instrumental in delivering stages 2 and 3 of the project. This project addressed the needs of women recovering from domestic violence and it developed training to support skills in looking for work and entrepreneurial skills to generate extra income.
CIT has always sought partners in and collaboration with the wider community. While this European NEW START project has been successfully completed, CIT are happy to continue to work and to extend the links developed and we are delighted to host this conference. "In Safe Hands" is defined by the online Oxford Dictionary as "protected by or in the care of someone trustworthy". There are a range of social areas included on the agenda and the idea of this conference is to share best practice throughout the care and recovery process and to ensure that safe hands are found and best practice is ensured at all stages, with children, with women, with families and with the wider community.