CIT Wins Award for Excellence in Food Safety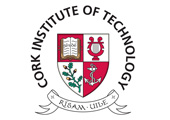 Published on: Tuesday, 07 March 2017
On 22nd February, the Department of Tourism & Hospitality at Cork Institute of Technology was recognised for excellence in food safety at the Food Safety Assurance award ceremony in the RDS, Dublin. They were amongst 21 award-winners who received awards based on excellence across a number of criteria, including structural and operational hygiene, food safety and protection, personal hygiene, staff facilities and food safety management system documentation. The ceremony celebrated 10 years of the awarding body – the Food Safety Professionals Association.
Dr Noel Murray, Head of the Department of Tourism & Hospitality at CIT commented "I am delighted that the Department of Tourism & Hospitality has again won an award which demonstrates the commitment of our culinary team to the important area of food safety. This ethos is passed on to our students, who in turn can implement and display these high standards in their industry practice."
The Department of Tourism and Hospitality at CIT encompasses the areas of Culinary Arts, Tourism, Hospitality and Bar Management. It has over 650 students and a team of dedicated student-centred industry experienced Lecturers across these disciplines and is located in a modern purpose-built building on CIT's Bishopstown Campus.