VISKA €1.4m Erasmus+ funded project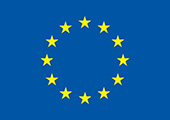 Published on: Thursday, 02 March 2017
The VISKA project which is a €1.4m Erasmus + funded project under the K3 Policy Experimentation strand was launched on the 28th of February 2017.
Over the next three years the aim of the project is to make the learning and skills of migrants, refugees and the low-skilled visible. While specific interventions will take place within the partner countries, the project will seek to contribute to broader policy at an EU level. The research is very timely in terms of the European migrant crisis, industry skills gaps and the 2018 deadline of the EU recommendation of 2012 on the Validation of Informal and Non Formal Learning.
The project is led by Skills Norway with partners from Belgium, Iceland and Ireland. Ireland, through CIT's Enterprise Engagement and Experiential Learning (E3LRG) research group, are the research and evaluation partner for the project. The CIT team comprises of Deirdre Goggin, Professor Irene Sheridan, Professor Margaret Linehan and Dr Rose Leahy. Implementation partners from Ireland include QQI and ETBI.