2017 Irish Universities Athletic Association (IUAA) Track and Field Championships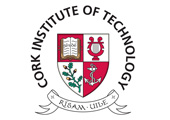 Published on: Thursday, 06 April 2017
Friday April 7th, 2pm to 7.30pm and Saturday April 8th, 10.25am to 4pm.
Cork Institute of Technology Athletics Stadium, Bishopstown, Cork.
The Irish Universities Athletic Association in partnership with host college CIT Athletics Club have organised this years installment of the annual IUAA Track and Field Championships, taking place this weekend. The event will be live streamed over the two days of competition on YouTube by nTrai and the live streaming and the event itself will be sponsored by Fyffes.
Last year's edition of this competition gave rise to the viral video sensation of Joan Healy from UCC completing an incredible comeback, snatching victory on the line from UL and giving rise to the infamous line, "UCC FROM THE DEPTHS OF HELL ARE POWERING THROUGH!" Joan Healy will be back this year to try and repeat glory and possibly send shockwaves through the world of athletics once again.
The Championship will have two of Ireland's top athletes competing in the shape of Thomas Barr (University of Limerick), competing in the 400m hurdles, looking to build on his outstanding 4th place finish in the Rio 2016 Olympic Games in 2017 and is using these championships as his 2017 Outdoor season opener and also fellow Olympian from Rio 2016 and local girl Michelle Finn (also competing for University of Limerick) who goes in the women's 3000m steeplechase. She will be looking for a strong start to her 2017 season with a view towards competing in the world championships in London at the end of the summer.
Keep an eye on social media for live updates on what is going on during the weekend with live tweeting of events and results, video updates and interviews.
The IUAA can be followed on
Facebook: @ireuniathletics
Twitter: @ireuniathletics
Instagram: @ireuniathletics
Snapchat: ireuniathletics
And CIT Athletics can be followed on
Facebook: @citathletics
Twitter: @cit_athletics
Instagram: @citathletics
Live stream links: