Connecting Women in Technology (CWIT) 2017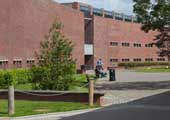 Published on: Saturday, 08 April 2017
CWIT Cork are delighted to announce an upcoming event "Walk Your Truth – Be yourself in an ever changing world" which takes place on next Tuesday, April 11th.
Walk your truth is about being who you really are, honouring yourself, and accepting and appreciating your uniqueness's and those in others. It's about being authentic at home and at work, being honest with yourself and consistent with your beliefs. In other words you do not hide parts away, there should only be one face to show rather than many - what you see is what you get. Being anchored in truth helps us become better decision makers, better leaders, less distracted, and therefore more consistent. Authentic people inspire, authentic businesses prosper.
Come along to the CWIT event to hear from the speakers on how they have walked their truth in an ever changing world. The event is open to both men and women. Keynote speakers are the founders of the hugely successful 'IWISH2017' STEM Conference Caroline O'Driscoll, Gillian Keating and Ruth Buckley who have brought IWish from a café concept to a national audience in just 3 years.
Breakout sessions also available on:
Advancing Your Career (Niamh Carew of Dell EMC)
Facing the Fear (Rachel O'Brien of McAfee)
Communicating with Confidence (Walter Bradley of Dale Carnegie)
"Those who are true to themselves in life and in business stand out. It's a key differentiator that can help you succeed" said Rachel O'Brien at McAfee, who went on to say that "putting your core values, your beliefs, and your goals, at the heart of everything you do is the key to success in this area."
Niamh Carew at Dell EMC said, "As people and companies embrace digital transformation, communication and engagement now happens over an increased numbers of channels. This brings significant benefits in terms of flexibility and mobility but it also brings the challenge of trying to make sure that you stay true to yourself regardless of how you are engaging with people in the workplace. This event will provide advice, tips, and tools to help you stay true to who you are. Dell EMC is delighted to support this event."
Oonagh O'Brien, Lecturer at Cork Institute of Technology said "CIT are delighted to be the educational partner for Connecting Women In Technology; CIT and CWIT have a shared goal of attracting women to and retaining women in the technology sector; events like 'Walk your Truth' offer a great opportunity for women in technology to discuss issues which effect them, attend career enhancing workshops and hear the stories of women who are making a difference, we are very much looking forward to hosting the event".
Event open to the public but places are limited:
Register at http://bit.ly/CwitCork17