International Space University Space Studies Programme Scholarships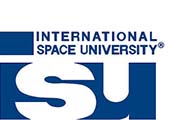 Published on: Thursday, 18 May 2017
SCHOLARSHIPS AVAILABLE IN ALL DISCIPLINES
Closing Date for Submission of Applications: 24th May 2017
Further Information on the Space Studies Programme: https://ssp17.isunet.edu
Space Studies Programme
The International Space University will hold its 30th Space Studies Programme (SSP17) in Cork Institute of Technology between 26th June and 25th August 2017. SSP17 is the premier networking event for anyone interested in the global space industry, an industry worth over €300 billion annually. This year, the Chancellor of the International Space University, Buzz Aldrin, will launch SSP17 at the Opening Ceremony in Cork City Hall.
SSP is an intense two-month professional development course open to professionals of ALL disciplines, and to students who have completed a minimum of at least 3 years of third-level studies. There are typically over 100 participants from over 20 countries on an SSP, making it a truly multicultural experience. The curriculum covers the principal space related fields, both non-technical and technical, and ranges from policy and law, business and management, humanities and lifesciences to engineering, physical sciences and space applications. The curriculum is taught by over 160 global space experts. The interdisciplinary nature of the curriculum emphasises international cooperation and exposes participants to perspectives on the world's space activities normally reserved for those with many years of diverse professional experience.
SCHOLARSHIP DETAILS
The normal cost of participation in SSP17 is €18,000. The Scholarships listed below will cover the costs associated with participation in SSP17, including accommodation and meals, field trips, lecture notes, hands-on workshops, team project materials, etc., up to the values indicated.
We are now seeking applications for the following Scholarships:
2 Scholarships worth €17,000 each. Successful applicants will contribute €1,000 to the cost of participation in SSP17.
1 scholarship worth €13,000. The successful applicant will contribute €5,000 to the cost of participation in SSP17. (Note: This scholarship might be increased, based on available funding, up to a maximum of €17,000.)
3 scholarships worth €9,000. Successful applicants will contribute €9,000 to the cost of participation in SSP17.
Successful candidates must be available to attend SSP17 in full from 25th June to 25th August inclusive.
Who Can Apply?
Applicants must be Irish passport holders. All scholarships cover applicants from any discipline. Applicants must have a minimum of three years completed at third level or equivalent professional experience. In line with the WIT (Women in Technology) philosophy, applications from suitably qualified/experienced female candidates are particularly encouraged.
Application and Review Procedure
Send an up to date CV including your educational and professional experience to date and the names of two referees. Include also a Personal Statement (500 words, maximum) indicating why you are interested in participating in SSP17.
Completed applications should be sent by email to Dr. Nassim Bovet (ISU Head of Admissions and Alumni Affairs) at nassim.bovet@isunet.edu and copied to Dr. Barry O'Connor (Registrar and Vice President for Academic Affairs, CIT) at registrar@cit.ie with the subject heading "SSP17 Scholarship Application". The closing date for receipt of applications is 24th May, 2017.
Applications will be ranked by a panel constituted from the International Space University, Cork Institute of Technology and SSP Alumni. The decision of this panel will be final.
Successful applicants will be required to complete the ISU Online application procedure.
Enquiries about the process may be made to Dr. Niall Smith (Chair of the Local Organising Committee at CIT) at niall.smith@cit.ie