MA in Public Relations and New Media Student Awarded first place in investigative journalism by the Colorado Press Association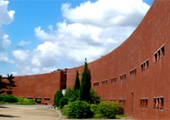 Published on: Monday, 08 May 2017
Crystal Anderson, an American graduate student in CIT's MA in Public Relations and New Media, was awarded first place in investigative journalism by the Colorado Press Association at its annual convention in April.
She was recognized for her extensive coverage around fire safety codes and the overall safety of residential communities. The award is one of two she won for her investigative reporting in Denver, Colorado last year.
Crystal came to Cork last September to obtain her MA and further her passions for travel and communications. Since her arrival she has freelanced for the Evening Echo and worked as a social media intern for Eimear O'Brien PR during last year's Glow Christmas Festival. She will finish the course in October and is looking forward to working in Public Relations while simultaneously pursuing her freelance journalism career.