University Industry Innovation Network writes about Prof Irene Sheridan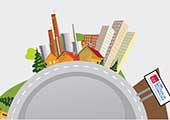 Published on: Tuesday, 16 May 2017
Here at Extended Campus, we like to think that we are a gateway to explore ways in which you can access these resources by partnering with CIT. We are here to make it easier for you to contribute actively to the formation of work-ready graduates, to develop your workforce to meet emerging challenges and to reap the benefits of world-class research facilities and personnel.
_______________________________________________________________________________________________
Need to be Both Responsive and Responsible: Professor Irene Sheridan, Head of CIT Extended Campus Shares Her Practical Experiences
Authored by Nino Japarashvili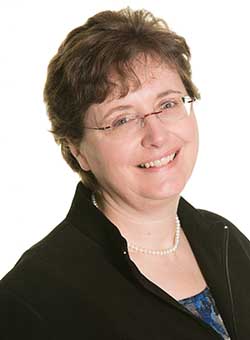 Professor Irene Sheridan has initiated, formed and now leads the CIT Extended Campus – a unique interface unit established to support engagement interactions. Prior to joining the CIT, she worked with national and multinational electronics companies, such as the Apple Computers. Irene has graduated from degrees in Electronic Engineering and Telecommunications, and has completed a Doctorate in Change Management in Higher Education. She has been a lecturer, course developer, Head of Department and led a number of national projects in Irish higher education, with a total value approximately €13 million, whereby she explored existing practice in a number of types of interaction and produced useful practical guidelines in areas such as: Recognition of Prior Learning, Work-based Learning, Work Placement.
Also a Lead Expert on the Knowledge Alliance Action under Erasmus+ for the EACEA and a member of the UIIN Practitioners Committee, Professor Irene Sheridan in this interview shares her practical experiences about the interaction between academia and business.
Professor Sheridan, what are your main fields of practice and interest?
My main field of interest is in the interaction between higher education and workplaces. I have focused my scholarship and practice over the last decade on the types of interactions that take place, the means by which those interactions can be stimulated and supported and the means by which the impact and value of higher education interactions with enterprise can be exemplified and quantified.
This has resulted in a codification of engagement through the consideration of three pillars: (1) Graduate Formation, (2) Workforce Development and Research and (3) Innovation. These pillars and the means by which interactions and the organizational learning gained through interactions can be centralized and integrated throughout the HE institutions have become a passion of mine. Bringing the processes from the periphery into the core and impacting on strategy, scholarship and practice is key.
What are you currently working on?
Because our work with employers is based on the workplace itself as a valid and valuable centre for learning, we place a considerable emphasis on experiential learning. This encompasses both recognition of prior learning and work-based learning. In the recognition of learning field, we have a role as research and evaluation partner in an EU-funded policy experimentation project focused on validation of prior learning aimed at migrants, refugees and low-skilled. Here in CIT we are furthering our work on codification of interactions with enterprise by undertaking an exercise to map interactions with key partners; that work is the subject of a paper to be presented at the UIIN conference in Dublin; next step on that project will be to quantify and measure impacts.
Based on our project work in Ireland and the formation of the CIT Extended Campus I have co-authored a chapter in a recent publication on Entrepreneurial Universities and am working on a chapter for a book on Work-based Learning. I am also working as a Lead Expert on the Knowledge Alliance Action under Erasmus+ for the EACEA.
What do you consider to be the academic/practical challenges in this field; where do the greatest needs lie?
There are very considerable challenges in balancing the various missions of higher education. The broader societal impacts of a considered and reflective learning experience for the overall population needs to be balanced with agile responses to enterprise and industry learning needs.
My emphasis here would be on the need to be both Responsive and Responsible. The path between the role of HE as a public good with a long term perspective and the role in delivering direct and measurable positive influences to develop and secure investment and employment with short term parameters, needs to be undertaken carefully. We, who work on this interface need to be reflective practitioners. We need to have open and honest conversations about the differences between education and training, the need to expend considerable effort in nurturing relationships, the need to ensure that interactions with higher education providers are considered to be mutually-beneficial partnerships requiring relationships, resources and realistic expectations on both sides and not simple service arrangements.
Care needs to be taken to ensure that measures of success at this interface take into account the impact on the full-time student, the impact on academic staff capability and capacity, the impact on the overall learning and research mission and not just the quarterly bottom line of the enterprise partner.
What would you consider as 'must-read/must-do' to get an insight in this area?
Of course there is a significant extant literature in the space but I will just point to a few practical publications that I found very useful.
Vorley, & Nelles, J. paper (Re)Conceptualising the Academy: Institutional Development of and Beyond the Third Mission in Higher Education Management and Policy from 2008 is a good scene setter and the Higher Education Institutions and Regions: Globally Competitive, Locally Engaged, report from the OECD provides very useful insights. Some of the white papers and a position paper by the NACRO organization in the US also provide valuable insights into this field.
In terms of 'must-do' I would encourage anyone working at this interface to reach out to others – to join organizations or networks. Most practical difficulties in realizing and supporting interactions are the same worldwide. Much of the business world with which higher education seeks to interact works at a global level so we can gain much by working together. The University-Business Forum organizes seminars and events that are of benefit and the UIIN conferences and resources help to ensure that we can draw on a range of international experiences and expertise.
What would you recommend a young practitioner just starting to work in the same field?
Starting out it is important to remember that interactions between academia and business are not new and one of the best things that one can do is seek to know and understand the existing connections and the interfaces (even if they are disconnected and disparate). It is only if you can map and understand the existing interactions that you can seek to strategize, integrate and build on them. Reach out to others and learn from what has happened locally, nationally and internationally. Remember opportunities for interaction with the business world don't always fit into the narrow discipline divides of the academic world. Enterprise partners often seek solutions from across or between disciplines – so we in academia need to be ready to cross boundaries internally as well as externally.
The best persuasive device is a success – no matter how small. So an exemplar of a mutually beneficial interaction will speak much more eloquently than a theoretical treatise on the benefits of engagement.