Joint Mentorship Closing Ceremony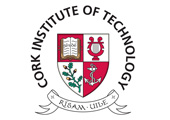 Published on: Thursday, 18 May 2017
The closing event for the CIT Joint Mentorship Programme 2016-2017 recently took place where students presented about their experience of the programme and the benefits gained.
Each mentor and mentee pair worked together since November 2016 and had monthly contact throughout the programme. A flexible approach was offered with regards to monthly contact which involved face-to-face contact, emails, skype and phone calls.
The Joint Mentorship Programme aims to match current students with professionals (the majority of whom are CIT graduates), from a wide range of sectors to exchange business experience, knowledge, expertise and career advice. The Programme is in its fourth year and is a voluntary, extra-curricular activity for students. It is facilitated by the CIT Alumni Office and the CIT Careers Service. We had a total of 25 pairs completing. There was great interest in this year's programme across a diverse range of departments.
The programme helped students to make contacts in the business community and provided them with an opportunity to enhance their professional skills outside the classroom. Students benefitted from participating in the programme in a number of ways including; company visits, gaining "insider" knowledge, interview preparation, CV reviews, and work-shadowing.
Photos from the closing ceremony can be seen on the CIT Alumni Association Facebook Page:
If interested in taking part in next year's programme please contact alumni@cit.ie or maria.nugent@cit.ie