CIT Enterprise Camp 2017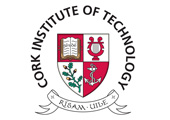 Published on: Thursday, 01 June 2017
Do you know any 14 – 16 year old interested in developing their entrepreneurial and creativity skills? Why not direct them to the annual CIT Enterprise Camp?
LOCATION: CIT BISHOPSTOWN CAMPUS
DATE: 14th -18th August 2017
TIME: 10:00AM TO 3:00PM DAILY
The camp aims to provide a creative, innovative and inspirational environment for students to build their creative confidence and to explore their potential by:
Understanding and learning the basic essence of opportunity search, creation and evaluation for new products, services and markets
Using own knowledge in a new and entrepreneurial setting
Developing creativity and innovations skills
Developing presentation skills
Developing collaborative and social skills
Mode of Delivery
Multi-disciplinary teams facilitating interactive, hands on experiential learning sessions, maker space design led prototyping, field trips, meet the entrepreneur sessions and business mentoring sessions
The programme is free and is open to any student aged 14-16 Years old who is enthusiastic, motivated and wants to learn more about creativity, entrepreneurship and innovation.

Apply online at www.cit.ie/enterprisecamp
The Enterprise Camp is free and places are limited, so early booking is recommended.
This camp is supported by the HEA Entrepreneurship, Creativity and Innovation Summer Camp programme 2017.