Public events announced for Summer Space Studies Program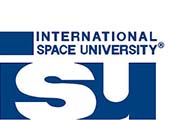 Published on: Tuesday, 06 June 2017
Tickets for Astronaut Buzz Aldrin talk and other public events will be available to book from June 7th

The most prestigious space event in the world is coming to Cork this summer. The International Space University (ISU) is hosting its 30th Space Studies Program (SSP17) at Cork Institute of Technology (CIT) from 26th June to 25th August.
The intense 9 week programme will attract 320 international space professionals from 26 countries, including 5 astronauts, who will examine all aspects of space and its related enterprises; from Engineering, Science, and Applications to Law, Business, Humanities, and Human Performance in outer space.
In addition to the official elements of the programme reserved for delegates, CIT. and Blackrock Castle Observatory are also running an extensive public engagement programme. Over 50 public events, aimed at young and old alike, will take place across Cork city and county and throughout the island of Ireland to raise awareness of the opportunities and challenges which our exploration of the Universe offers us.
Chancellor of the ISU, Apollo 11 Astronaut and one of the first humans to walk on the moon Dr Buzz Aldrin will open the 2017 Space Studies Program in Cork on Monday 26th June 2017 at an invitation-only ceremony. Commenting, Dr. Aldrin said, "This extensive programme will raise public awareness of the benefits, challenges and inspiration of Space Exploration and other space endeavours. I'm looking forward to my time in Cork and hope to experience many of the exciting events while there."
Buzz Aldrin's public lecture at CIT. on Tuesday 27th June at 8pm, promises to be a highlight of the public events series. Tickets are free and will be available from 12:00 noon on June 7. Seating, however, is limited and booking is on a first come, first served basis.
Attracting someone with the status of Dr. Aldrin to the event is seen as a considerable coup for CIT. Dr. Niall Smith, Head of Research at CIT., who led the pitch to bring ISU's SSP17 to Cork, said, "We feel exceptionally honoured that Dr. Aldrin has agreed to attend this unique event. He was an integral part of the most pioneering space programmes of their time having participated in both the Gemini and Apollo series of missions. He has continued his lifelong association with space in academia and in space engineering and is an ongoing inspiration to all of us who admire him for his brilliance and personal courage. When the current generation of space scientists speak of standing on the shoulders of giants, Buzz Aldrin is one of those giants."

Astronaut Buzz Aldrin walks on the surface of the moon near the leg of the lunar module Eagle during the Apollo 11 mission. Mission commander Neil Armstrong took this photograph with a 70mm lunar surface camera. While astronauts Armstrong and Aldrin explored the Sea of Tranquility region of the moon, astronaut Michael Collins remained with the command and service modules in lunar orbit.
Image Credit: NASA
There are lots more exciting public events taking place over the summer. From June 21st to 23rd, there will a giant replica of the moon, measuring seven metres in diameter, at the Nexus Hall in CIT. open to the public to view. This Museum of the Moon, designed by Luke Jerram, is a partnership between CIT and Cork Midsummer Festival. The fascinating installation features detailed NASA imagery of the lunar surface.

Another major highlight is the International Astronaut Panel on Tuesday July 4th. The public will have the opportunity to interact with an outstanding group of astronauts – Dan Tani, Nicole Stott, Robert Thirsk and Yi So-yeon - who represent over 30 years of international spaceflight experience ranging from the Spacelab, to the Hubble Space Telescope and the International Space Station. Again, tickets for this free event and are expected to book out quickly.

People can watch a Robotics Competition on Friday 14th July, when ISU participants will design and build autonomous robots to navigate an unknown world and collect samples, and there will also be a thrilling Model Rocket Launch Competition at CIT. Sports Ground on July 23rd. Young people can hone their own rocket building skills in advance at Blackrock Castle Observatory's 10th annual Space Camps.
On June 29th NASA astronaut Jeffrey Hoffman will discuss his involvement in the Hubble Space Telescope, one of the most extraordinary and beloved space science missions. There will also be talks on the Space Policy Decisions of John Kennedy and Richard Nixon on 3rd July.
Other public lectures will challenge if we are alone in the Universe and explore the possibilities of finding evidence of technological life beyond Earth, and how the future direction of education will impact the field of space exploration, understanding and how we can use that knowledge for the benefit of humankind.
A number of events will be of interest to businesses looking to expand into the space industry, including a Space Entrepreneurs Panel on July 5th when proven space entrepreneurs who are leading advances in the global space markets will give insights into new services, products and technologies. A Geopolitics and the Future of Exploration Panel on July 19th will discuss the strategic, policy, and operational environment for space science and exploration activities in the years ahead, focusing on the biggest opportunities leaders see for programs in the next decade. A Young Leaders in the Space Industry panel on July 25th will discuss young leaders' career paths and how ISU can help shape their future, and an Innovation Panel on August 2nd will explore innovative solutions facing the space industry.
Jim Dator, editor in chief of the World's Future Review, will be at Blackrock Castle on June 30th speaking about What lies ahead in Space Exploration and for us as a species. NASA astronaut and artist Nicole Stott will appear at the Crawford Art Gallery on July 6th with leading Space Architect, Dr Barbara Imhof, in a panel discussion on Art, STEM & Space. Cork County Library also offers a star studded programme compiled with Blackrock Castle Observatory at branches across the county.
These are just a small selection of the public events taking place over the summer. Tickets to these events are free and will be available from Wednesday 7th June 2017 on a first come first served basis on http://ssp17.ie/get-involved/public/. Other events that are being run in association with CIT Blackrock Castle Observatory and Cork County Libraries are available to book on www.bco.ie/events/ and www.corkcoco.ie/Library.
For more see www.ssp17.ie #OurSpaceOurTime #SummerofSpace #SSP17.
About SSP17
Space is coming to Ireland! From 26th June until 25th August 2017, the Cork Institute of Technology, CIT's Blackrock Castle Observatory and Ireland will play host to the International Space University's exciting Space Studies Program (SSP). This intense and unique program will gather 110 of the world's future space leaders from 26 different countries for an educational experience like no other. To teach these professionals, over 200 of the world's top Astronauts, Scientists, Entrepreneurs, Engineers, Artists and International University Faculty members will visit Ireland and bring the participants on a whirlwind educational adventure through all the space related fields; from Engineering, Science and Applications to Law, Business, Humanities and Human Performance in outer space. More than 30 ISU staff will also attend.
Being awarded SSP17 represents a significant achievement for Ireland (this being the first time an SSP has been held here and given the international competition against which the application was successful), for Cork, and CIT (which is supporting enterprise across a wide spread of domains and is now seeking a lead role in the national space agenda).
Every summer, the SSP takes place in a different location around the world. Recent sessions have convened in Adelaide (Australia), Graz (Austria), the NASA Ames Research Center (USA), Beijing (China), Melbourne (USA), Montreal (Canada), Athens (USA) and Haifa (Israel). This is the first time that the SSP will be held in Ireland or the UK and it represents a considerable coup given the competition. Ireland is considered by the organisers to be one of the "hot locations" and it is expected that there will be a huge interest in coming to Cork for SSP17.
CIT is dedicating two of its buildings to housing SSP17 participants, its award winning Tourism & Hospitality Building and its cutting edge Architecture Factory. CIT's Blackrock Castle Observatory, who coordinated National Space Week (an annual STEM week funded by Science Foundation Ireland) will play a central outreach role.