PhD Research Opportunity in Collaboration with the Irish Rugby Football Union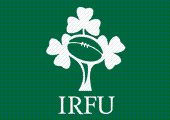 Published on: Tuesday, 27 June 2017
Applications are invited for the educational opportunity of PhD Researcher within the Department of Sport, Leisure & Childhood Studies, Cork Institute of Technology (CIT), in collaboration with the Irish Rugby Football Union (IRFU).
Background
The Coach Education Department of the IRFU have developed a Coaching Skills Framework intended to support the development of holistic coaching. The essence of the project focuses on the delivery of coach education content and how it translates from this framework to the coaching environment. A critical element of this project is to determine the effectiveness of the framework and its impact on coaching efficacy, player performance and enjoyment across school and club environments.
Research Outline
The proposed project is designed to evaluate the effectiveness of the Coaching Skills Framework in both a schools and club rugby environment in the Munster region. It will utilise a mixed methods approach incorporating both quantitative and qualitative analysis. Postgraduate registration fees (€5,500 PA) will be covered for a 3-year period, and a laptop and dedicated workstation within CIT will also be provided. All learning requirements such as statistical analysis and research methods training will be provided by CIT. The successful candidate will not receive a stipend.
Candidate Specification
Mandatory:
Honours degree with minimum upper second class honours (2.1) in Sport Science, Coaching Science, Coaching Management, Physical Education, Sport Psychology or a related cognate area
Excellent organisational skills and attention to detail
Ability to work independently and as part of a team
A full, clean driver's licence and access to a car
Desirable:
Postgraduate qualification in a sport related domain i.e., Sport Performance, Coaching Practice, Performance Analysis or a related cognate area
Experience in data analysis of quantitative and qualitative data
Experience working in and/or coaching rugby
Interested applicants should submit a Curriculum Vitae including contact details of two referees to edward.coughlan@cit.ie by 4pm on Friday 23rd June 2017. Please also submit a short statement (max 250 words) highlighting how your experience meets the requirements of the educational opportunity. Interviews will be held on or before July 7th 2017, with the position commencing in August 2017.
For further information contact:
Matthew Wilkie, Head of Coach Education, IRFU: Matthew.Wilkie@irfu.ie) or
Dr Edward Coughlan, CIT: edward.coughlan@cit.ie