Dr. Buzz Aldrin forced to cancel Cork visit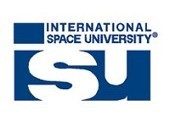 Published on: Monday, 19 June 2017
Legendary Astronaut Dr. Buzz Aldrin, who was due to launch the International Space University's (ISU) 30th Space Studies Program (SSP17) in Cork on 26th June 2017, has announced that, with great regret, he must withdraw from the event on medical advice.
Dr. Aldrin will also be unable to deliver the Gerald A. Soffen Memorial Lecture at the Nexus Hall in the Cork Institute of Technology (CIT) the following evening, 27th June.
In a communication to ISU President Walter Peeters and CIT President Brendan Murphy, Dr. Aldrin, the Chancellor of the International Space University, has expressed his profound regret at having to cancel his visit, saying that he was very much looking forward to visiting Ireland and launching ISU's Space Studies Program, hosted this year by CIT.
At previous similar events, the visionary Buzz Aldrin has delighted in engaging, as Chancellor of the University, with all ISU alumni and the participants of this program, who, in turn, find it exceptionally inspirational to learn from Dr. Aldrin's immense experience as one of the most important space pioneers in the recent, but still young, conquest of space.
The organisers of SSP17 are planning to proceed with the lecture on 27th June and are currently working on alternative options, which will be announced imminently.
Prof. Walter Peeters, president of ISU, Dr. Brendan Murphy of CIT and Dr. Omar Hatamleh, Director of ISU's SSP have wished Dr. Aldrin, 87, the second human to walk on the moon, a speedy recovery and look forward to welcoming him at a future event.