Astronaut Dan Tani Confirmed to Give Public Lecture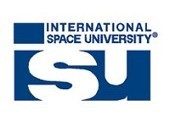 Published on: Tuesday, 27 June 2017
Astronaut Daniel (Dan) Tani has been confirmed as the replacement for Dr Buzz Aldrin, who was to deliver a lecture on Tuesday 27th June at 8pm in CIT Cork, in front of a 7m replica of the Moon. Dr. Aldrin had to cancel all international scheduled visits due to medical advice earlier this week.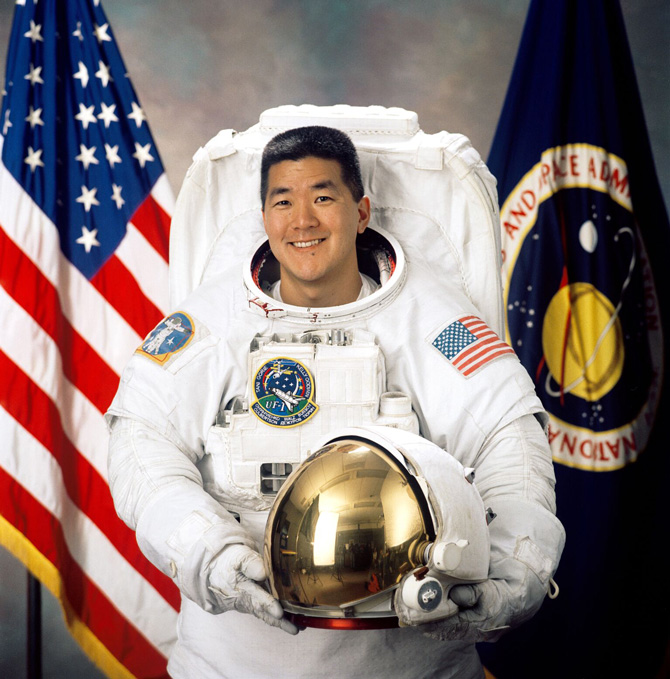 The lecture is one of the 50 public space events that are taking place over the summer to coincide with the International Space University's (ISU) 30th Space Studies Program (SSP17) at Cork Institute of Technology (CIT) from 26th June to 25th August, the most prestigious space event in the world.
An American engineer and NASA astronaut, Dan Tani will discuss human spaceflight, his experiences in Space and the future of space exploration.
Tani had a 16 year career at NASA, where he flew on 2 space missions for an accumulated 132 days in space, featuring 6 space walks, including the 100th spacewalk on the International Space Station.
Born in Pennsylvania, Tani now lives in Tokyo with his three children and wife Jane Egan, who coincidentally hails from Cork. Tani was also Grand Marshall for the Cork St Patrick's Parade in 2009, and is very proud that the biggest Space event in the world is taking place in his wife's home city this summer.
On his first spaceflight (2001), Dan Tani served as a Mission Specialist on the 12-day STS-108 mission aboard the Space Shuttle Endeavour. On his second spaceflight (2007-2008), he served as a Flight Engineer for 4 months aboard the International Space Station (ISS) as a member of the Expedition 16 crew. He was delivered to the ISS as a member of the STS-120 crew aboard Space Shuttle Discovery, and was returned to Earth as a member of the STS-122 crew aboard Space Shuttle Atlantis.
His spaceflight preparation included extensive training at the cosmonaut training facility in Star City, Russia; hiking and sea kayaking with the National Outdoor Leadership School (NOLS); winter and sea survival courses; high performance jet flying; and serving as a member of the NEEMO-2 crew where he worked and lived in an underwater habitat for 8 days. In addition to his training and preparation for spaceflight, Dan served as Capsule Communicator ("Capcom") in Mission Control, was a Branch Chief in the Astronaut Office's Space Station branch, and performed other technical assignments.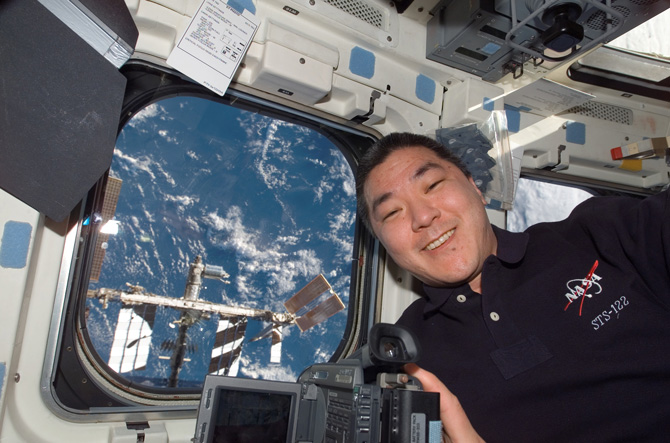 Dan Tani's awards and accolades are many. He received an Honorary Doctorate of Science, Elmhurst College (IL) 2003, an Excellence Award in Science and Technology, U.S. Pan Asian American Chamber of Commerce, 2003, a Japanese-American Citizen League's Nikkei of the Biennium for Science and Technology, 2002, the NASA Spaceflight Medal, 2001, and an Orbital Sciences Corporation's Outstanding Technical Achievement Award, 1993.
Mr. Tani's lecture will be given in front of a 7m Museum of Moon, an art installation by the UK artist Luke Jerram, which has been brought to Cork as part of the Cork Midsummer Festival and the International Space University's Space Studies Programme SSP17 in a collaboration with CIT and local sponsors including O'Flynn Exhams, JCD, and Urban Green Private.
Everyone who held tickets for the Buzz Aldrin lecture will be guaranteed admission to this talk and additional tickets are now also available on www.ssp17.ie on a first come first served basis.
Dan Tani will also be part of a public astronaut panel on July 4th with fellow astronauts Nicole Stott, Robert Thirsk and Yi So-yeon.
Interview with Dan Tani on the ISS to CIT Blackrock Castle Observatory in 2008: