Worldwide consensus on the terminology that supports research into sedentary behaviour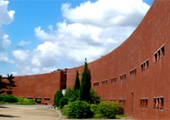 Published on: Thursday, 22 June 2017
A worldwide network of scientists examining the links between sedentary lifestyles and health problems, such as obesity and cardiovascular disease, has announced a new dictionary of terms to support research into sedentary behaviour.
The results of the 'terminology consensus project' led by Canada's Children's Hospital of Eastern Ontario Research Institute's (CHEO RI) Sedentary Behaviour Research Network (SBRN) have been published in the International Journal of Behavioral Nutrition and Physical Activity in a paper co-authored by Dr Tara Coppinger, from the Department of Sport, Leisure & Childhood Studies at Cork Institute of Technology (CIT) and other scientists from 20 countries.
"This is the first document of its kind that clarifies sedentary behaviour in all its forms for researchers," said Dr Coppinger, "having this agreement, translated into several languages, allows for clear interpretation, and comparison, of global research into sedentary behaviour, which is now a global public health priority." The paper, "Sedentary Behaviour Research Network: Terminology Consensus Project Process and Outcome", provides refined definitions to suit all age groups, including babies, young children and people with chronic disease or mobility impairment. It also describes how bouts, breaks, and interruptions, should be defined and measured in the context of assessing sedentary behaviour and in relation to health outcomes.
The conceptual framework described in the paper also illustrates how both energy expenditure, and posture, are important components and how the terms relate to movement behaviours throughout a 24-hour period, including physical activity and sleep. Examples provided distinguish between active and passive sitting, active and passive standing, sedentary and stationary behaviour, screen time and non-screen-based sedentary time. Sedentary behaviour for a baby, for example, includes sitting in a car seat with minimal movement and, for a toddler, watching TV while sitting, reclining or lying down.
The SBRN co-authors, which include researchers, trainees, graduate students, health practitioners, and government employees, agree that standardisation of the terminology is crucial to advancing future research, especially since this rapidly growing field of health science involves multi-disciplinary researchers, practitioners and industries.
"These consensus definitions will help scientists and practitioners navigate and understand the rapidly evolving field of sedentary behaviour research, allowing for more consistent and robust exploration of behaviours across 24 hours – sleep, sedentary behaviours and various intensities of physical activity – and may facilitate future research exploring ways to alter behaviours to improve health," said lead author Dr. Mark Tremblay, director of the CHEO RI's Healthy Active Living and Obesity Research Group (HALO) and a professor at the University of Ottawa, Canada. "Our hope is that these will reduce confusion and advance research related to sedentary behaviour and, ultimately, promote healthy active living."