Space Studies Program public events running from 4-8 July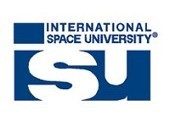 Published on: Monday, 03 July 2017
Space Out this week!
The most prestigious space event in the world is taking place in Cork for the summer. The International Space University's (ISU) 30th Space Studies Program (SSP17) at Cork Institute of Technology (CIT) runs until 25th August, and there are over 50 public events taking place in CIT and throughout the city.
Events from 3-8 July include…
INTERNATIONAL ASTRONAUT PANEL
Tuesday 4 July • 8:00pm • CIT Nexus Hall
One of the big highlights of the Summer of Space programme is an International Astronaut panel on Tuesday 4th July at 8pm in CIT Nexus Hall. ISU participants and the public will have the opportunity to interact with an outstanding group of astronauts who represent over 30 years of international spaceflight experience ranging from the Spacelab, to the Hubble Space Telescope and the International Space Station – Dan Tani, Nicole Stott, Robert Thirsk and Yi So-yeon.
Daniel Tani had a 16 year career at NASA, where he flew on 2 space missions, spending a total of 132 days in space, featuring 6 space walks, including the 100th spacewalk on the International Space Station. His first spaceflight was the STS-108 mission on Space Shuttle Endeavour in 2001. On his second spaceflight he spent 4 months aboard the International Space Station, after launching on Space Shuttle Discovery mission STS-120. He returned to Earth on flight STS-122 on Space Shuttle Atlantis. Last year Tani became a science, engineering and design teacher at the American School in Japan. Tani is the patron of Blackrock Castle Observatory.
Nicole Stott retired as a NASA Astronaut after a 27 year career. She served as a Flight Engineer on ISS Expedition 20 and 21 and was a Mission Specialist on STS-128 and STS-133. She is currently an artist, using art to bring her experiences in space, and the benefits that space brings society to a large audience. Stott actively supports STEAM/STEM educational organizations.
Robert Thirsk is a retired Canadian Space Agency astronaut and first flew into space aboard shuttle Atlantis to the Russian Mir space station in 1995. He followed this with a long- duration mission to the International Space Station as part of Expedition 20/21 in 2009. With 204 days of spaceflight experience, Thirsk holds the Canadian records for the longest space flight (187 days 20 hours) and the most time spent in space (204 days 18 hours). Thirsk became Chancellor of the University of Calgary on July 1, 2014.

Soyeon Yi is an alumna of the ISU Space Studies Program 2009, after she became the first Korean and the second Asian woman to fly in space in 2008. Yi flew to space on Soyuz-TMA-12, with two Russian cosmonauts. She spent 10 days aboard the International Space Station. Yi is a South Korean scientist and PhD graduate of KAIST (Korea Advanced Institute of Science and Technology).
Free Event • BOOKED OUT
SPACE-THEMED CPD SUMMER COURSES FOR TEACHERS
Mon 3 - Fri 7 July • 9:30am - 2:00pm
Venues: CIT Blackrock Castle Observatory and Lough Gur, Limerick
The European Space Education Office (ESERO) Ireland, is offering places for teachers on a 5 day professional development course at two unique space related locations in Cork and Lough Gur, Co Limerick from 3-7 July 2017.
€50.00 • Booking Required
SPACE ENTREPRENEURS PANEL
Wednesday 5 July • 8:00pm
Venue: Nexus Hall, CIT
An evening of insightful 'to and fro' conversation with proven space entrepreneurs who are leading advances in the global space markets with new services, products and technologies and all with deep ISU connections.
Free Event • Booking Required
ART, STEM & SPACE
Thursday 6 July • 6:00pm
Free family-friendly workshops run from 2:00 - 4:00pm.
In association with CIT Blackrock Castle Observatory, Mayfield Arts Centre and Science Foundation Ireland, the Crawford Art Gallery presents an action packed day of space on July 6 to celebrate the Summer of Space and the International Space University's Space Studies Program (SSP) taking place at Cork Institute of Technology from June-August this year.
Taking place at the Gallery between 2-4pm - visitors will have the opportunity to meet Mayfield Arts Centre's 'Cúig' artists, explore the gallery with a Moon-gazers trail, or create light-up drawings using graphite to conduct electricity in a free family workshop.
At 6pm, former NASA astronaut and artist Nicole Stott will appear at the Crawford Art Gallery with leading space architect, Dr Barbara Imhof, in a panel discussion facilitated by science communicator and BCO Artist in Residence Dr Niamh Shaw.
The discussion - 'Architecture, Art and Space: A Conversation' will focus on how space inspired and shaped their artistic journeys - ranging from space architecture to explosive emotions.
SPACEUP IRELAND
Saturday 8 July • 9:00am - 3:00pm
Venue: CIT
At SpaceUp all participants are expected to contribute to the program of the day in the shape of a presentation, a talk, panel discussion, hands-on workshop, a Q&A – anything, as long as it's about space!
SpaceUp Ireland is open to all SSP participants and the general public.
For more information and free registration visit www.spaceup.org
————————————————————
These are just a small selection of the public events taking place over the summer. Tickets are available on a first come first served basis from ssp17.ie and bco.ie.
For more see #SSP17 #OurSpaceOurTime #SummerofSpace