Rocket launches, Starships, our place in the Universe, the business of space, moon Cycle, and more – Space events this July in Cork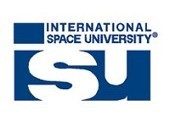 Published on: Tuesday, 11 July 2017
Where else would you find a rocket launch competition, discussions on starships and our place in the Universe and a gathering of leaders in the Space industry? Cork of course, as a range of public events continue over the next few weeks as part of the International Space University's (ISU) 30th Space Studies Program (SSP17) at Cork Institute of Technology.
GEOPOLITICS AND THE FUTURE OF EXPLORATION PANEL
Wednesday 19 July
Venue: Nexus Hall, CIT • 8:00pm
The panel will discuss the strategic, policy, and operational environment for space science and exploration activities in the years ahead. This discussion will focus on how leaders think about the biggest opportunities for their programs in the next decade. The panel will also discuss multi- national projects like ISS, opportunities with emerging space programs, and potential roles for new privately funded initiatives.
This free event is open to the public. Book today on www.ssp17.ie/get-involved/public
TRAINING FOR EXTREMES: ON LAND, AT SEA, AND IN SPACE
Thursday 20 July
Venue: Cork County Library HQ • 8:00pm
Learn all about training for extremes on land, at sea and in space with two experts in the field. Dr Kris Lehnhardt is an Attending Physician and Assistant Professor in the Department of Emergency Medicine at The George Washington University. In addition, he is a medical specialist reservist in the Royal Canadian Air Force, an FAA Aviation Medical Examiner, a private pilot, and SCUBA diver. Lisa Cummins is a data science researcher from Cork. On 20th September 2009 she became the first Irish person to complete a two-way crossing of the English Channel in a time of 35 hours. This event is hosted by Norah Patten. To book contact: 021-4546499.
MOON CYCLE
Saturday 22 July
Venue: Cork City to Blackrock Castle and Mahon Cycleway • 7:00 - 11:30pm
A guided cycle through a scale model of the solar system from the Sun will take place from St. Patrick's Bridge to Neptune at Blackrock Castle Observatory. You will "visit" each planet in turn, learn a little about it, get a feeling of the scale of the solar system and have some fun on the way. This will be followed by cycling shorts cinema in Blackrock Castle Observatory and the "New Moon Cycle". To book contact corkcyclingfestival@gmail.com.
ROCKET LAUNCH COMPETITION
Sunday 23 July
Venue: CIT Sports Ground • 2:00pm
The International Space University will host their annual rocketry launch competition. Participants from ISU's Engineering department are divided into international teams of four to design, construct and fly a rocket that will meet a set of difficult requirements for altitude, payload, data capture, and design style. This free event is open to the public and visitors of all ages are welcome! Book today on www.ssp17.ie/get-involved/public .
STARSHIPS OF THE FUTURE
Monday 24 July
Venue: Nexus Hall, CIT • 8:00pm
Join Yuri Milner of the Breakthrough Initiative to learn about their scientific programme aimed at finding evidence of technological life beyond Earth entitled 'Breakthrough Listen', and a contest to devise potential messages named 'Breakthrough Message'.
In addition, Milner will discuss 'Breakthrough Starshot' an interstellar programme to Alpha Centauri.
This free event is open to the public. Book today on www.ssp17.ie/get-involved/public .
YOUNG LEADERS IN THE SPACE INDUSTRY
Tuesday 25 July
Venue: Nexus Hall, CIT • 8:00pm
Since the beginning of the Space Studies Program in 1987, there have been over 4200 alumni participating in the program. Many of them are now in high level positions contributing vastly to the field. In this panel, several ISU alumni will discuss their career path and how ISU help shape their future. The panellists will also share their stories with participants seeking to pursue careers in the field of space. This event is a must for any Irish businesses interested in exploring opportunities in the Space industry.
This free event is open to the public. Book today on www.ssp17.ie/get-involved/public .
THE NEW RIGHT STUFF: FULFILLING WHAT YOU CAME TO EARTH TO DO
Wednesday 26 July
Venue: CIT Cork School of Music • 8:00pm
Loretta Whitesides is a 'Founder Astronaut' with a ticket for a sub-orbital spaceflight on Virgin Galactic's Spaceship 'Unity.' She and her husband George are the Co-creators of Yuri's Night, The World Space Party, celebrated annually all around the planet around April 12. Loretta has spent over five hours floating weightless on a 727 aircraft as a Flight Director for Zero-G Corporation. She is also working on a book for people who want to use space to bring out the best in themselves, entitled 'The New Right Stuff'. This free event is hosted by Norah Patten and you can book on www.inspirespace.com.
ARE WE ALONE IN THE UNIVERSE?
Thursday 27 July
Venue: Nexus Hall, CIT • 8:00pm
Are we alone in the universe? What are the odds that life exists somewhere in the universe?
The challenge continues to identify terrestrial planets in the habitable zone of their stars where possibly life might exist.
The NASA Kepler space telescope has recently helped discover thousands of Exoplanets beyond our own solar system. These newly discovered planets come in a variety of sizes and orbits. The internationally recognized experts in the panel will discuss some of the latest findings regarding the newly discovered planets and the possible life somewhere else in the universe.
This free event is open to the public. Book today on www.ssp17.ie/get-involved/public .
These are just a small selection of the public events taking place over the summer. Tickets are available on a first come first served basis from www.ssp17.ie and www.bco.ie.
For more see #SSP17 #OurSpaceOurTime #SummerofSpace