Space studies program participants to test miniature robotic rovers at CIT competition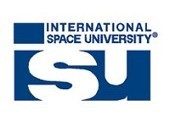 Published on: Wednesday, 12 July 2017
Robots will take over Cork Institute of Technology on Friday 14th July from 2pm during the International Space University's (ISU) annual public robotics competition, and the public are invited to spectate. As part of ISU's 30th International Space Studies Program (SSP17), which Cork is hosting, participants will test the miniature, high-tech robots they constructed to simulate planetary exploration.
The goal is to provide the opportunity for the participants to design, build, program and demonstrate capable mobile robots to navigate an unknown world and collect samples. The robots will use onboard sensors, processors and actuators, and must be completely autonomous.
SSP17 participants will program and construct their robots within just a few days using LEGO Mindstorm NXT Generation kits, imagination, and skills from team members' various fields of specialisation. Each team must design, plan and operate a robot independently based on specifications defining specific tasks of planetary exploration simulation, to stimulate team spirit needed in the development of real space projects. Robots will have to avoid obstacles and collect the most "gemstones" in the shortest given time.
"Through this experience, participants will learn about core technology on planetary robotics and enjoy the excitement of the challenge. It's great fun for participating students as well as spectators," said Niall Smith from CIT, who was responsible for securing the Space Studies Program for Cork.
The performance of the robots will be evaluated by a group of judges, and prizes will be given to the winning teams. Visitors of all ages are welcome to share an educational and fun experience. This free event is certainly a highlight. Booking is required on www.ssp17.ie/get-involved/public
ISU's SSP17 is a nine-week professional development program hosted by Cork for the future leaders of the global space community will showcase various public events throughout the summer, from a rocket launch to astronaut panels.