A World of Lifelong Learning Opportunities at CIT > Upcoming Registration for CIT Continuing Education Programmes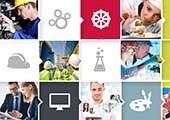 Published on: Thursday, 10 August 2017
Download CIT's Continuing Education Prospectus
(Weekend & Evening Courses) 2017/18
Request the book (which is free and currently available) by post by sending your postal details to opd@cit.ie; by Tel: 021 4335900; or simply drop by the CIT Bishopstown Campus and pick up a copy.

CIT, which also incorporates CIT Cork School of Music, CIT Crawford College of Art & Design and the National Maritime College of Ireland, will shortly hold its Registration and Open Evenings for Continuing Education Programmes (Weekend & Evening Courses). For CIT, Continuing Education and Continuing Professional Development are vital and growing areas of the total education provision and lifelong learners are an integral part of the Institution.
CIT has many opportunities for those wishing to return to education in all disciplines - Business and Accounting, Human Resource Management, Computing, Engineering, Science, Humanities, Art, Music and the Maritime area, as well as Springboard Programmes and customised and in-company, training.
CIT has a varied part-time and evening programme, one of the largest at third level in the country and provides an extensive range of courses with flexible modes of delivery that will allow the learner to continue the process of lifelong learning. It offers the full range of Higher Education qualifications, including Higher Certificates, Bachelor Degrees and Honours Bachelor Degrees, as well as Masters and PhD Degrees.
CIT provides a comprehensive and relevant suite of courses for the adult learners. The courses are designed to provide greater opportunities to those seeking employment and additional security for those in employment; Education and training in order to keep up with the rapid changes in society, the workplace and technology; Continuing Professional Development and up- skilling for those with qualifications which need additional learning and new skills.
Early application is advisable as places are limited
Online Application:
The majority of the part-time courses have an online application process. Please visit your chosen course and click on the 'Apply Tab' to begin the application process. There is also a designated contact name for each course should you have any queries.

Paper Application:
A small number of part-time courses require a paper registration form. Registration forms must be completed in full. It is particularly important that each applicant clearly identifies the course and subjects for which he/she is registering. The onus is on each applicant to ensure that this information is accurate.
To view part-time course listing, please click here

Information/Registration
Institute staff will be in attendance during each session to offer career guidance and assistance. All part-time programmes at CIT will run subject to sufficient student numbers. Where a programme cannot proceed, applicants will be contacted and advised on alternative study options.
Information/Registration for the academic year beginning September 2017 will take place from 6.00pm to 8.00pm on the following dates:
Tuesday 5th September 2017
CIT Bishopstown Campus
Business: Business Studies & Accounting, Marketing, and Human Resource Management.
Humanities: Cookery, Bar Operations, Hospitality Management, and Counselling & Psychotherapy.
Media: Media Production, TV Production, Radio Broadcast Media, Journalism, E-learning, and Digital Media.
Wednesday 6th September 2017
CIT Bishopstown Campus
Engineering: Biopharmaceutical, Civil, Structural & Environmental, Good Manufacturing Practice, Construction, Mechanical, Biomedical, Advanced Manufacturing & Manufacturing Systems, Supply Chain & Transport Management, Transport & Automobile, and Welding.
Science & Informatics: Applied Physics & Instrumentation, Quality Assurance/Management, Computing, and Mathematics.
Thursday 7th September 2017
CIT Crawford College of Art & Design
Please note: Enrolment will take place at the CIT Crawford College of Art & Design, Sharman Crawford Street, Cork, from 6.00pm to 8.00pm.
Art Therapy, Art & Design Education, Teaching Visual Arts for Primary & Early Years Education, Weekend Courses, and Short Courses (Life Drawing/Painting/Photography/Pottery/Art Portfolio Preparation).