Exhibition @ the Wandesford > LOCATE YOURSELF > Multichannel sound and video installation works in embedded structures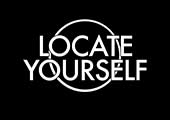 Published on: Wednesday, 06 September 2017
CIT Wandesford Quay Gallery
Clarke's Bridge, Wandesford Quay, Cork, Ireland
Current exhibition: LOCATE YOURSELF | 8 - 30 September 2017
T: + 353 21 433 5210 E: ccad.gallery@cit.ie W: ccad-research.org/gallery
Opening hours: Tue - Fri: 11:00 to 17:00 Sat: 12:00 to 17:00
LOCATE YOURSELF will also be part of Sounds from a Safe Harbour Festival, Culture Night 2017 and Open House Cork – Celebrating Architecture in the City.
Right from the point of entry to the gallery, the works and constructions in LOCATE YOURSELF makes tangible the ways in which we locate ourselves in architectural space, large-scale geographical space, social space and especially how we locate ourselves in our immediate personal space.
Each of the pieces in LOCATE YOURSELF work together to highlight the different ways in which we orient ourselves and respond to location and context. The exhibition underscores the ways in which air and weather, perception and architecture frame and affect physical experience and navigation – not only where you are but also how you engage with it when you are there.

LOCATE YOURSELF is Curgenven's first solo exhibition of multiple works, presenting an overview of his spatial research over the past ten years. The exhibition is a selection of new installations alongside existing works plus interactive and video works derived from his recent critically acclaimed albums SIRENE, They tore the earth and, like a scar, it swallowed them & Climata.
Installation works in LOCATE YOURSELF:
Babel – 10 channel audio comprising 1000+ tongue twisters in 30 languages. Embedded in a 60sq.m central maze that is the gallery's sole point of entry.
Dances & Airs – selection of 2 channel HD video works + 2.1ch sound from Climata, Oltre & SIRENE - filmed in Patagonia, Cornwall & the largest flowering plants in the world (100m tall, Tasmania).
Bardo – 3.1 channel audio in a darkened space. They tore the earth… - 3 channel video + 2.1ch sound in 3m cube – filmed in the Australian desert, exploring first-person themes of settler colonialism.
Unbalanced Architecture – physically engaging architectural concepts via subsonic sound with 4 individual soundtracks to 4 architectural collages.
Climata interactive sound atlas – showcasing the project recorded entirely in 15 Turrell Skyspaces. Central Australia interactive sound atlas - covering the remote township of Alice Springs in the heart of Australia, its surrounding desert and rangelands.


Robert Curgenven is an Australian artist living in Cork, Ireland who sculpts volumes of air with sound. His live performances, installations and album releases span pipe organ through to feedback, immersive resonances via turntables and custom-made vinyl, as well as carefully detailed field recordings from remote areas in Australia where he lived for many years.
He has performed extensively at festivals and contemporary art centres across Europe and Australia. He has presented sound, audiovisual and sculptural work in group exhibitions for Transmediale (Berlin), 10 Years of Microsound (Diapason Gallery, New York), National Film & Sound Archive (Australia) and galleries throughout Australia & Europe including National Gallery of Australia (Canberra) and a solo exhibition at Centre for Contemporary Art, Torun (Poland).
Curgenven is a member of Sample-Studios and is based at Civic Trust House, Cork City. Locate Yourself follows directly on from sold out concerts for Cork Midsummer Festival 2017. Presented at the National Sculpture Factory, "Sculpting Air – The Sound of the Sky", showcased material from Climata – a project presented as an interactive sound atlas within this exhibition.
"Robert Curgenven uses sound to transmit something about the space in which sound occurs. He has a natural affinity with the artist James Turrell, who uses light to transmit something about the space in which light occurs. Recently Mr Curgenven did something sensible and created some sound pieces in conjunction with Mr Turrell's "Skyspaces" series... To hear them is to know they were very definitely recorded in a large room, sure enough, your brain starts to conjure the space as you listen."
Ben Ratliff, New York Times (USA)
"explores the role of sound art as a psychological reflection and also as a social commentary"
Bernard Clarke, RTE (Ireland)