Mature Student Orientation for incoming full time undergraduate Mature Students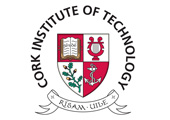 Published on: Wednesday, 23 August 2017
CIT will host a Mature Student Orientation on Wednesday 30th August from 10.00am- 3.00pm on the CIT Bishopstown Campus.
This programme will give incoming Mature Students the opportunity to:
Meet other Mature Students;
Take a tour of the CIT Bishopstown Campus;
Become familiar with mature student support services;
Learn about student email and the college 'Blackboard' system;
Find out more about fees and financial supports.
Please note that this event is not intended to provide specific course information and timetables will not be available.
An invitation & further information about the orientation will be sent via email to all Mature Students who have accepted a place on a programme of study in CIT for 2017/2018.
For further information, please contact Emily Clifford, Access Service Administrator, on 021 4335138 or email Emily.Clifford@cit.ie