Directors Delight: CIT Graduate Documentaries to be Shown at CampusDoc International Student Film Festival, June 2018.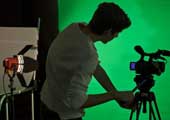 Published on: Sunday, 10 December 2017
Three documentaries made by graduates of CIT's MA in Journalism with New Media have been selected to take part in next year's CampusDoc International Student Film Festival in the Netherlands.
The documentaries - Every Step I Take by Jennifer Regan, A Sea of Plastic by Manuela Dei Grandi, and Re-Joyce – Poetry in Modern Ireland by Ryan Grace, will be shown at the festival in Utrecht next June.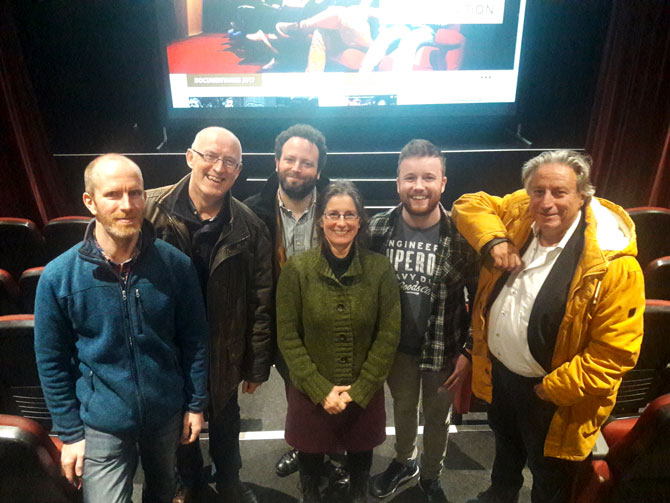 The films were chosen following a recent Graduate Documentary Showcase, hosted at CIT's Rory Gallagher Theatre. Special guest speakers at the showcase were John Driedonks and Brian Maston, senior lecturers at the Hogeschool Utrecht (HU) in the Netherlands and founders of the CampusDoc International Student Film Festival. The event, which was open to the public, was attended by lecturers and students alike.
Both men were impressed with the three very different and unique documentaries that the CIT graduates showcased, and John Driedonks offered to show the documentaries at next year's film festival. "We invited the directors to participate in the CampusDoc international Film Festival in Utrecht. So we expect to meet and greet them again in the Netherlands in the middle of June next year."
Brian Maston said Jennifer Regan's Every Step I Take, which revolves around spinal cord injury survivor Nathan Kirwan from Currabinny, Co. Cork, showed how heroic it could be to take even a few steps. "It zoomed in on something everyone takes for granted. And it shows that, for Nathan, just taking that first step is difficult and it is also a community process. The documentary had beautiful editing sequences and it's an important topic".
In awe of the stunning views of Dingle which featured as the backdrop for Manuela Dei Grandi's 'A Sea of Plastic', Maston said that the documentary took a global topic like plastic pollution in our seas and made it local.
"The cinematography was stunning. The painful part of the film, which really got me, was this juxtaposition of beautiful countryside and horrible plastic bags and water bottles. That stuck with me. I think it's a good issues documentary and the sources cited are really intelligent. It's a global problem that we would love to highlight in the Netherlands."
He said Ryan Grace's Re-Joyce- Poetry in Modern Ireland, opened up his eyes to a new sub- culture. "It's not 'new', since poetry has been around since human beings have been around, but that the poetry culture is so youthful and dynamic. All these live events, it is basically like a guide to literary and poetry culture in Ireland. And I think the Dutch audience would love to see that."
The success of these documentaries is a big achievement for CIT's Department of Media Communications, and offers exciting new prospects for the department's future in documentary film making.