Faculty of Business & Humanities Alumni Awards 2017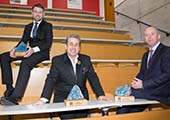 Published on: Wednesday, 13 December 2017

CIT's Faculty of Business and Humanities honoured three of its most prestigious graduates at the Inaugural Faculty Alumni Awards Dinner on Thursday 23rd November 2017 in CIT.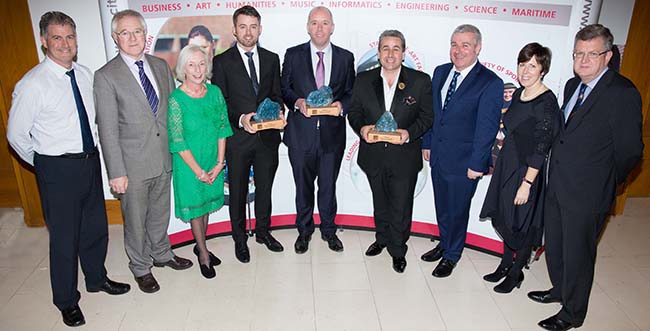 Paul Gallagher, Vice President for Finance & Administration, Dr Barry O'Connor, President of CIT; Dr Margaret Linehan, Head of School of Humanities; Alumni Recipients Will Sliney, John Cleary and Peter Kelly; Gerard O'Donovan, Head of Faculty of Business and Humanities; Dr Orla Flynn, Vice President for External Affairs; and Brian McGrath, Head of School of Business.
CIT celebrated Peter Kelly, John Cleary and Will Sliney and presented each with an award made by CIT Crawford College of Art and Design student Barbara Kenneally. An alumni award was given to these recipients for their exceptional leadership and success in their respective fields and also for continuing to give back to students through guest lectures and workshops where they "truly inspire and motivate CIT students to reach their full potential "said Gerard O'Donovan, Head of Faculty of Business and Humanities at the event. It was wonderful occasion with their citations read out by their lecturers at the time Brian McGrath, Seamus Forde and Rose McGrath who were able to add some stories and humour to the occasion.
The awardees were joined by their family at the evening and the food was served and presented by CIT's Hospitality Management Year 2 students who impressed everyone with their culinary skills. Peter Kelly spent some time chatting with them in the kitchen before the event where he wore the chefs white uniform in the past.
The alumni awards were presented by Dr Barry O'Connor, President of CIT who closed the night by congratulating the recipients for their well-deserved awards.

Peter Kelly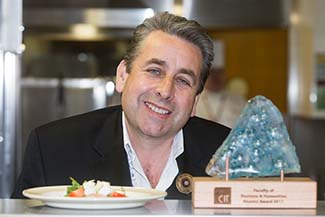 Ireland's internationally renowned Wedding Designer Franc has over twenty years' experience travelling the globe creating one of a kind fun couture weddings and events. From organizing a proposal at 3,500ft on a rock wedged between two fjords in Norway to his Creative Director role for the visit of Queen Elizabeth II to Southern Ireland, Franc's passion is to design and create the ultimate individual wedding and event through colour, architecture, scent, sound and lighting. There are very few people in the world with his talent, experience, passion and knowledge coupled with a warm down to earth personality. Irish TV, Radio, Print, Press and Media hold Franc as the "go to" person for all things bridal.
This year will see Franc as the face for Ireland's new series "Say Yes To The Dress". With over 50 programs and in numerous chat show and guest appearances to his credit, many of which that have been shown on RTE, BBC UK, Sky Living channel and also Australian TV Networks, Franc is highly sought after by high net worth individuals, celebrities and royalty alike both home and abroad. Peter Kelly completed a Certificate in Culinary Studies from CIT.
John Cleary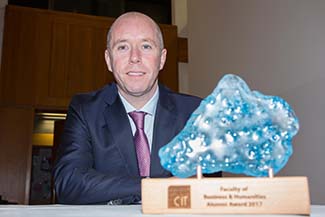 As one of Irelands leading property developers, John started his first commercial development over twenty years ago after graduating from CIT with a degree in Business & Accounting. As Managing Director of JCD Group, the company has developed and continues to manage over 1.4million square feet of award winning office, retail, healthcare and industrial property in Ireland partnering with some of the worlds' largest and most innovative companies including Facebook, McAfee, Qualcomm, SolarWinds, Dell/EMC and Huawei.
During the past four years, JCD have been one of the most active private development companies in Ireland having built over 550,000 square feet of commercial space comprising of City Gate Park in Mahon, One Albert Quay and The Capitol in Cork City. John has played the leading role in attracting FDI companies to Cork with over 4,500 people now working in JCD built developments.
Currently, works are underway on 85 South Mall, a 46,500 sq. ft. office development on the South Mall, Cork and EPark Data Centre in Little Island, over 270,000 sq. ft. of data centre accommodation with a 60MW grid connection.
Will Sliney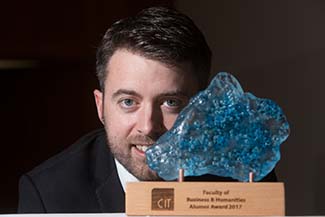 Will Sliney is an Irish comic books artist. He is known for his work on comic books such as the Marvel's Fearless Defenders series as well as the best-selling graphic novel Celtic Warrior: The Legend of Cú Chulainn. He may be best known for his work on Spider-Man 2099. Will grew up in Ballycotton in County Cork and went to Cork Institute of Technology where he graduated in Multimedia.
Will's career began in Irish and UK small press before moving to create art for Farscape and Star Wars comics. He then got the opportunity to draw for Marvel Comics. Sliney still lives in Ballycotton in rural Cork. He proposed to his girlfriend in September 2015. Sliney is a volunteer for the Royal National Lifeboat Institution (RNLI) based locally. He is also a long time Everton fan and has created art for them.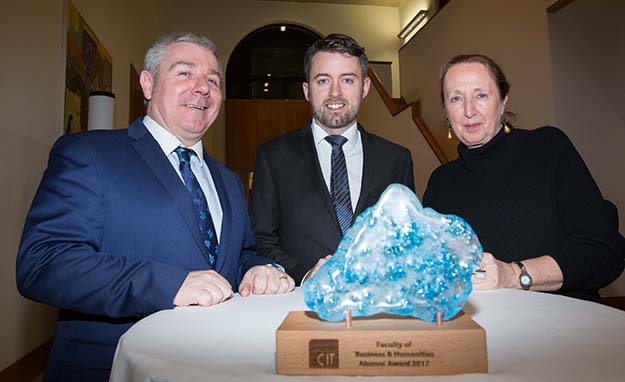 Gerard O'Donovan, Head of Faculty of Business and Humanities, Alumni Award Recipient Will Sliney and Catherine Fehily, Head of Crawford College of Art and Design.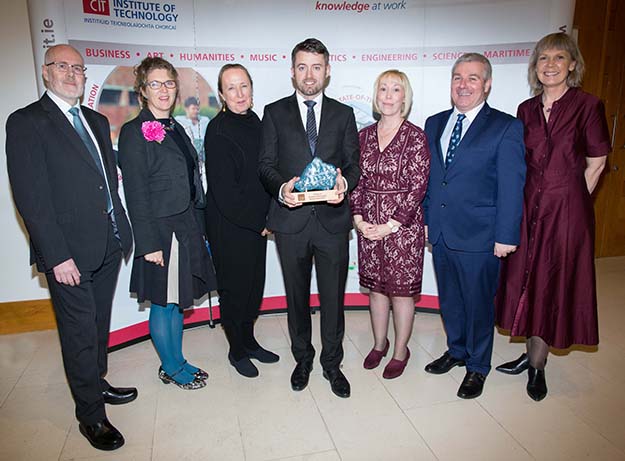 Louise Foott, Head of Arts in Health & Community Practice, Catherine Fehily, Head of CIT Crawford College of Art and Design, Alumni Recipient Will Sliney, Rose McGrath, Head of Media Communications, Gerard O'Donovan, Head of Faculty of Business and Humanities and Trish Brennan, Head of Fine Art & Applied Art.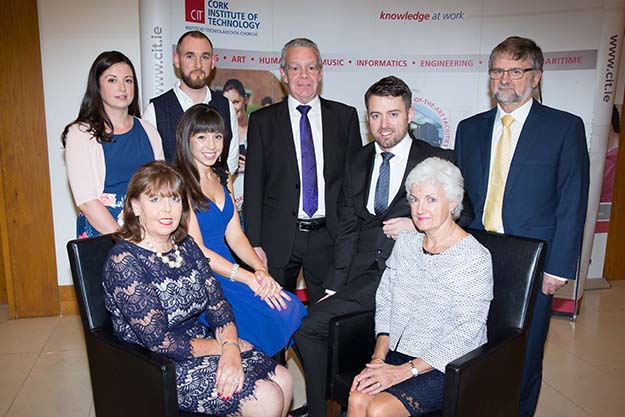 Sarah Cronin, Alice O'Callaghan, Shane Cronin, Laura Sliney, John O'Callaghan, Will Sliney, May and Colm Sliney.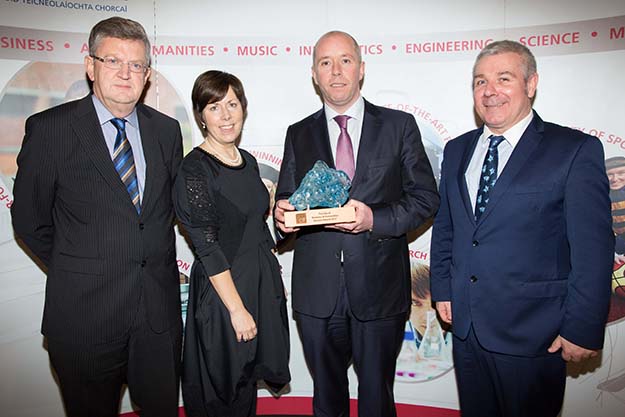 Brian McGrath, Head of School of Business, Dr Orla Flynn, Vice President for External Affairs, Alumni Recipient John Cleary, JCD Group, and Gerard O'Donovan, Head of Faculty of Business and Humanities.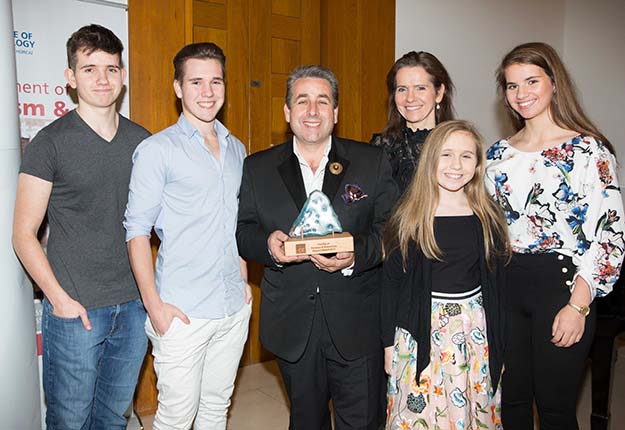 Alumni Recipient Peter Kelly, Weddings By Franc with his family Codí, Cameryn, Éadaoin, Mia and Jessie Kelly.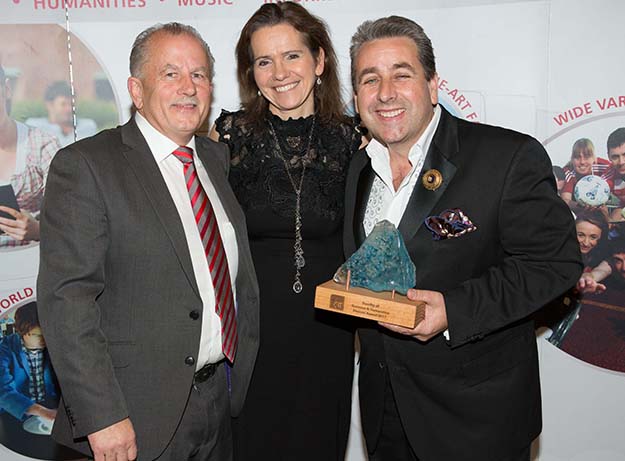 Seamus Forde with Éadaoin and Peter Kelly.
Image Credit: Darragh Kane