CIT Blackrock Castle Observatory Celebrates 10 Years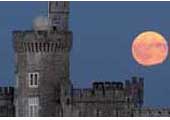 Published on: Thursday, 14 December 2017
CIT Blackrock Castle Observatory (CIT BCO) celebrates 10 years as an award-winning science and discovery centre. Since 2007 over 1 million people across all ages have engaged with the BCO team on explorations of contemporary science and technology through the theme of astronomy and space.
To mark the occasion, Dr Niall Smith, Head of Research at Cork Institute of Technology and Head of Blackrock Castle Observatory, has announced that BCO has again secured Science Foundation Ireland funding from the SFI Discover programme to coordinate Space Week nationally in 2018 and 2019. Funding will also go toward the science centre's continued efforts in highlighting space education during Ireland's various STEM Weeks. (Science, Technology, Engineering, Maths)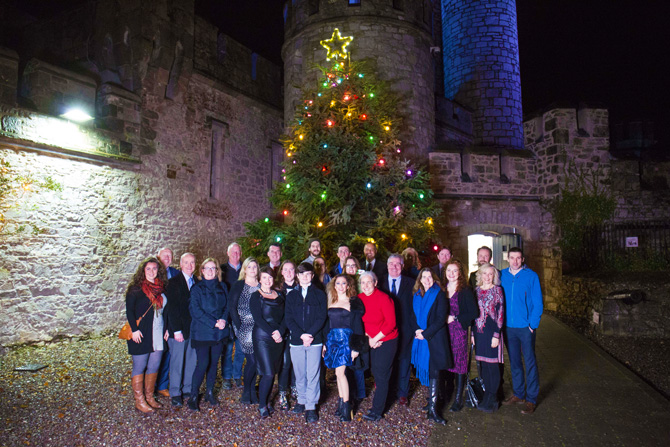 Dr Smith said "The world has changed so much in even the 10 years since we opened our doors. Yet a properly educated and engaged society affords us the best protection against the challenges of the years ahead, and the only realistic prospect to turn our knowledge about how our Universe works into solutions for all species that inhabit our tiny watery world. The success of BCO is built on a team of dedicated people working alongside our partner organisations, with everyone striving to make a positive difference and a lasting legacy".
Dr Ruth Freeman is the Director of Strategy and Communications for Science Foundation Ireland, the government agency responsible for engaging and educating the public to improve their understanding of science. Congratulating Blackrock Castle Observatory she said, "It is a fantastic achievement for Blackrock Castle Observatory to reach its ten-year anniversary. BCO has been at the forefront of promoting space science and science, technology, engineering and maths (STEM) careers for the past ten years. BCO has inspired and excited young people though its extensive education and public engagement programme, working collaboratively with partners in industry, academia and schools throughout Ireland. Through the SFI Discover Programme, we support and encourage initiatives like this to help ensure that we have an engaged and scientifically informed public. The longevity and success of the Observatory is testament to the high quality of their public engagement programmes and their meaningful impact on the local and national community."
Adding a cultural twist to the evening, Irish songwriter, musician and record producer, Jack Lukeman (Jack L) announced that he has become BCO's patron and will work with activities linked to the science centre to produce music inspired by the wonders of the Universe.
According to Jack L "Astronomy has always been a massive inspiration to me from a young age and has continued to influence the songs I write and material I sing with titles like The Sunset is Blue on Mars inspired by a picture of the Martian sunset, and an album called Universe with an instrumental track called Before the Big Bang to name but a few. I'm delighted to be involved with Blackrock Castle Observatory; many more tunes are sure to flow from this collaboration to share the wonderful mysteries of the Universe and the ever-growing knowledge we have of its workings. There is indeed music of the spheres and it's a joy to put feelings to the facts and wonders of science."
Housed in the historic Blackrock Castle dating back to 1589, a visit to CIT Blackrock Castle Observatory includes live planetarium shows with professional astronomers and guided and self-guided experiences through the exhibits Cosmos at the Castle and Journeys of Exploration.
BCO's mission is to use the inspirational themes of astronomy and space to affect positive change in attitudes toward science, technology, engineering and maths in Ireland, and be recognised and respected as a centre of excellence in scientific research, education and outreach.