Beyond the Internet of Things : Vitaly Golomb to talk in Cork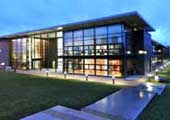 Published on: Monday, 08 January 2018
CIT's Nimbus Research Centre, in collaboration with SteriTrack, are hosting a ground-breaking event "Beyond the Internet of Things – How to harness the next wave of digital technology and investment" at Páirc Uí Chaoimh in Cork on January 22nd.
Main speaker will be Vitaly M. Golomb, world renowned venture capitalist, serial entrepreneur, best-selling author and one of the gurus behind HP Tech Ventures, the corporate venture arm of Silicon Valley's originalstart-up that focuses on global, early-stage investments in frontier technology. Vitaly will bring his deep knowledge and experience to young entrepreneurs and corporate leaders alike to unleash their innovation and set them on the path to winning the future. "We are in the midst of the next industrial revolution where entire industries will be transformed in the next decade. At Beyond the Internet of Things, I will provide an in-depth view of next-wave technologies that Silicon Valley VCs are investing money in and how you should be investing your time."
Internet of Things TED talk master, Professor John Barrett, will open the event with insightful views on how the Internet of Things can shape our future. Early-stage advisor, UK technology marketexpert and Founder of ConCap Ltd, Stuart Hillston, will also be on hand to advise tech companies on how to develop, and articulate, a commercial strategy that appeals to investors and to outline the stepping stones essential for businesses to reach international markets.
Free entrepreneurial, investmen and funding clinics featuring one-to-one sessions between attendees and the people behind some of the world's most influential companies will be held throughout the day. These sessions will provide invaluable advice and guidance on how attendees can facilitate investment, innovation, collaboration, and foster new commercial relationships.
Particular attention will be paid to matchingattendees needs to the most appropriate funding mechanisms for their enterprises and providing updates on the latest funding calls, supports, and investment opportunities, available from Enterprise Ireland, H2020 and Science Foundation Ireland, as well as routes to access innovation and research resources from across Ireland and beyond.
The Gartner industry report indicates that 8.4 billion connected things are currently in use worldwide, up 31% from 2016, and it is expected to reach 20.4 billion by 2020. With total spending on endpoints and services expected to reach almost $2 trillion in 2017. This is an essential event for all who want to understand where this new wave of technology and investment is heading and how it can be best embraced and exploited.
Standard tickets are €120. In order to promote and support Ireland's vibrant start-up industry, there are limited FREE TICKETS FOR START-UPS. You must register for start-up tickets, entry will not be permitted to those without a ticket.
Tickets are available at http://events.cit.ie/index.cfm?page=events&eventId=316
To book your clinic contact Brian Cahill 087 7824314 / brian.cahill@cit.ie.
Discounted Clayton Hotel weekend accommodation packages are available for event attendees. Contact Brian Cahill 087 7824314 / brian.cahill@cit.ie.
For more information visit: www.beyond-iot.com