Event: Thinking Lean Construction: The Need and Opportunities for All
Monday, 15 January 2018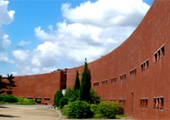 Lean Construction Ireland Seminar
Hosted by School of Building & Civil Engineering and Lean Construction Ireland. Keynote Address on Lean Transformation by Professor Glenn Ballard, University of California, Berkeley.
Location: Bishopstown Campus, Berkeley Centre (Library Building), IT3
Date: Monday 15th January 2018
Time: 6 to 9pm (Registration from 5pm).
Lean Construction Ireland (LCI) is an all-island, independent, and voluntary not-for-profit association whose members passionately believe that Lean Thinking & Practices can enable and sustain enhanced effectiveness, efficiency, productivity, and profitability for the Irish Construction Sector, Clients, and Supply Chain. LCI leads a community of learning and practice that promotes the application of Lean Thinking & Practices throughout the Irish Architecture, Engineering, Construction (AEC) sector so as to realise value-add for all stakeholders in the value chain.
The seminar will also host Mr. William Power, DPS Engineering Cork who will present "Lean and Voice of Customer in Irish Capital Projects: Obstacles, Barriers and Critical Success Factors". Professor Christine Pasquire & Paul Ebbs, Nottingham Trent University will present an overview of IGLC Ireland Conference 2019 (International Group for Lean Construction).
Registration and full details of the seminar (which is open to all) are provided through the following link: