Event: CIT Host Debate Science: European Student Parliament
Wednesday, 24 January 2018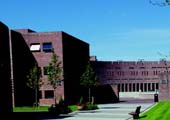 Cork Institute of Technology are hosting Debate Science: European Student Parliament on 24th, 25th and 26th January 2018. Having been previously hosted by CIT in 2014 and 2016, it was a huge success with 60+ students participating from 20 city and county secondary schools on both occasions. A number of students were then chosen to participate in the Final Student Parliaments in Copenhagen and Manchester respectively, along with 100 of their peers across Europe.
The 2018 Final European Student Parliament will be held in Toulouse in July and will again be aligned with ESOF 2018 (EuroScience Open Forum Conference). The six chosen students will get to attend the ESOF 2018 Opening Ceremony and some of the key ESOF public engagement events, as well as visit the many participant stands on display.
The project - Debate Science! European Student Parliament initiated by our project partners Wissenschaft im Dialog in Berlin, aims to strengthen the dialog between students (aged 16 to 19 years) on science and research throughout Europe. Over a period of 3 days, the students will become acquainted with parliamentary decision making processes in simulated parliaments. They will work in groups on different aspects of the topic "The Future of Mobility" and will prepare the final parliamentary debate in working groups and expert hearings. Approximately 2000 students from across Europe will participate in national parliaments, and 100 of them will have the opportunity to take part in a final student parliament, which will take place during the EuroScience Open Forum Conference 2018 in Toulouse in July.
The students will be based in CIT on 24th and 25th January 2018 for the working groups and activities, with the Parliamentary Debate taking place in the Cork City Hall on 26th January 2018.
After the initial teambuilding, the students come together in working groups, meet experts from science and write a resolution that is finally debated and voted on in a general assembly and which will be presented to the Lord Mayor, Cllr. Tony Fitzgerald, following the debates on Friday July 26th. I have engaged the services of Darragh Kane for the event in City Hall.
During the course of the student parliament, the students experience democratic decision-making processes, hone their debating and negotiation skills and enhance their knowledge in science. The students discuss and analyse a scientific topic first and develop political recommendations afterwards.
We will have the engagement of CIT researchers to participate as experts and parliamentary debate chairs, CIT postgraduate students in the role of moderators and CIT student leaders to assist with the logistics of the 3 day programme.
Carbon-Neutral Transport
Dr Ken Bruton / Dr Michael D O'Mahony, MeSSO Research Group, Dept. of Process, Energy & Transport Engineering
Driverless vehicles
Dr John Barrett, NIMBUS – Head of Academic Studies
Neo-nomads and digital natives
Dr Gearoid O'Suilleabhain, Head of Dept. of Technology Enhanced Learning
Aviation and space flight
Dr Niall Smith, Head of Research and Head of Blackrock Castle Observatory
Mobility in the City
Mr Niall Harte, ARUP - Associate | Transportation and Urban Design