CIT reach final of Dawn Meats Great-Agri Food Debate 2018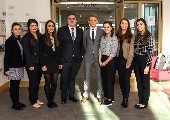 Published on: Monday, 19 February 2018
The third annual Dawn Meats Great-Agri Food Debate took place in WIT on 15th February 2018. The competition provides a platform for undergraduate students in the areas of food and agriculture to discuss topical issues in the Agri-Food industry. UCD alone competed in 2016, they were joined by WIT in 2017, and this year there was an expansion to include five third level institutes – CIT, Dundalk IT, UCC, UCD and WIT.
CIT were represented in their debut at the Dawn Meats Great Agri-Food Debate 2018 by Nutrition and Health Science students Avril O'Driscoll, Lisa Kelliher, Sinead Coleman, Aoife Sugrue, Adam Gleasure and Donal Hanafin.
The CIT team fought off stiff competition from neighbouring UCC, to win the quarter final and first debate of the day, opposing the motion that "Brexit will be the good for the Irish Agri-Food Industry".
This was followed by another fantastic performance by CIT's Biological Sciences students against home team WIT. CIT won this semi-final, opposing the motion that "Consumer behaviour is key to a sustainable food future".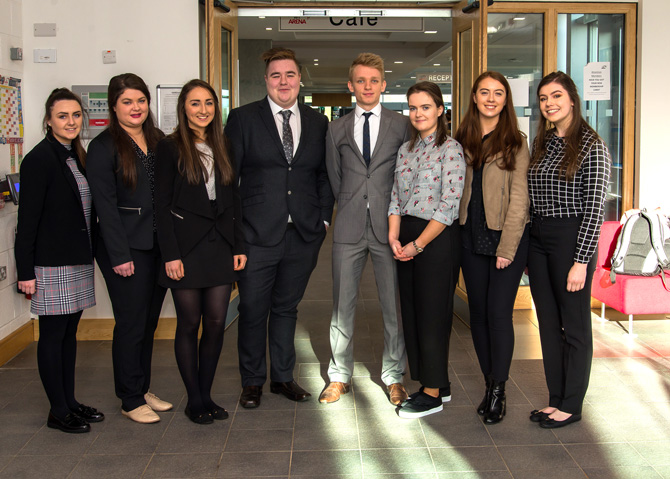 This put CIT head to head with reigning champions UCD in the final of the Great Agri-Food Debate, with CIT opposing the motion that "Ireland takes its environmental commitments and responsibilities seriously." The CIT team put forward strong arguments and debated the issue fiercely, but the reigning champions UCD were undefeated.
Avril O'Driscoll (Team Captain), a third year student in CIT's Nutrition and Health Science, won a greatly deserved award for Best Speaker.
Team researchers, Fiona O'Mahony and Doireann Harding, and staff who supported preparations for the event, Dr. Aoife McCarthy, Dr. Caitriona Guinane, Dr. Fiona O'Halloran, Dr. Craig Murphy and Mr. Joseph Croke, also travelled to WIT on the day. They were joined by fellow undergraduates who lent support to their peers.
Judges on the day included food industry representatives from Dawn Meats, Bord Bia, Agri Aware, McDonalds and Teagasc, to name but a few.