Cork Institute of Technology to unveil a plaque commemorating Rory Gallagher on 70th Birthday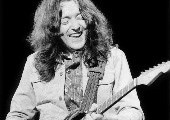 Published on: Tuesday, 20 February 2018
REMEMBERING RORY GALLAGHER – ON HIS 70th BIRTHDAY
Cork Institute of Technology will unveil a plaque commemorating Rory Gallagher in the West Atrium on its Bishopstown Campus Thursday 1st March 2018 @ 1.00pm.
Rory played his final Irish concert in the West Atrium in CIT on 18th November 1993 as the headline artist of the inaugural Cork Arts Fest.
Rory Gallager - Live at Montreux 1979
The unveiling will be followed by a performance of Rory's music by internationally renowned Belgian acoustic guitarist Jacques Stotzem – admission free.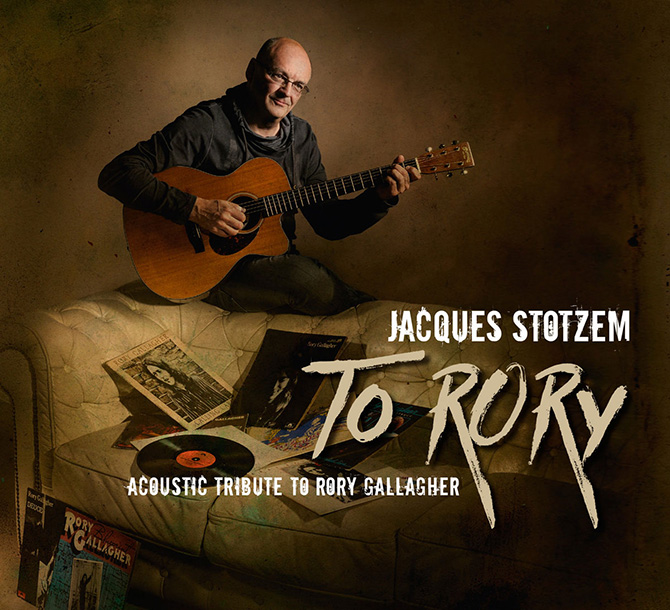 "To Rory" is Belgian guitar virtuoso Jacques Stotzem's tribute to the late Irish rock guitarist and singer-songwriter Rory Gallagher. Honoring the 20th anniversary of Gallagher's much too soon passing, Stotzem recalls his guitar hero's dynamic playing and, as he says, "unmatched musicality," by presenting the music on solo acoustic guitar. Fusing the powerful nature of Gallagher's music with his own expressive playing, Stotzem pulls this considerable feat off with aplomb. Employing the dynamic, playful style that has become his trademark, Stotzem impresses with fast runs, groovy basslines, and percussive elements, all paired with a musical sensibility that allows him to interpret Gallagher's powerful repertoire without sacrificing his own identity. Skillfully using various fingerpicking techniques and even bottle-neck slide, Stotzem is equally adept at interpreting the driving beats found in "Moonchild" as he is at capturing the ballad feel of "Wheels Within Wheels". "To Rory" is not only a homage to a legendary musician, it also affirms Stotzem's own place as one of the leading European acoustic guitarists.
In the acoustic guitar world today, Jacques Stotzem is one of the "fingerstyle" guitarists with the most diversified style. Born in 1959 in Verviers, the Belgian guitarist has recorded 15 CDs and is high up on the list for fans of the acoustic guitar. Readers of the influential German acoustic guitar magazine "Akustik Gitarre" have likened Stotzem to artists such as Leo Kottke, Paco De Lucia, Neil Young and Keb' Mo'.
That's not really astonishing. His unique and highly refined playing style combines a welldeveloped melodic sense with a rare dynamic approach to the instrument that speaks directly to the listener. Jacques, unlike many guitar players today, possesses an in-depth sense of harmonic knowledge, which is evident throughout his compositions. All of this is cemented together by his perfect command of the instrument and by his optimistic personality. Jacques Stotzem has become a regular guest at European festivals and is often invited for tours in Japan, China or Taiwan. Since 2006, the famous American guitar company "Martin Guitar", produces an "OMC Jacques Stotzem Custom Signature Model", a dream for every guitar player, a consecration for Jacques.
The two CDs « Catch The Spirit » (Rolling Stones, Jimi Hendrix, U2 arranged on acoustic guitar) have been a big success and stayed respectively 41 and 23 weeks in the Belgian Pop Charts. These two albums have been followed by « To Rory », an acoustic tribute to the Irish Blues-Rock guitarist Rory Gallagher which got rave reviews all over the world. Jacques' new CD « The Way To Go » (released in September 2017) features 10 original compositions, only ballads in his unique lyrical and melodic style. His concert programme is a mix between pieces from this new album and his « Classic Rock » arrangements.
Further information from:
Peter Somers
Cork Institute of Technology
Tel 021 – 4236525
email peter.somers@cit.ie
Cork ArtsFest 1993: