CIT Student Wins Postgraduate of the Year Award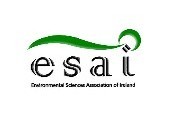 Published on: Monday, 26 February 2018
CIT postgraduate student and researcher Philip Shine recently won the Environmental Science Association of Ireland postgraduate researcher of the year award. Philip is currently a doctoral research student under the supervision of Dr. Michael D. Murphy and Dr. Ted Scully in the MeSSO research group in the school of mechanical, process and electronic engineering in CIT.
Philip's research investigates the utilisation of machine-learning algorithms (a branch of artificial intelligence), for optimising energy and water predictions on dairy farms. With the abolishment of the European Union milk quota system in April 2015, the Irish government has targeted a 50% increase in milk production by 2020 over 2007-09 levels. However, increasing milk production must be met with the sustainable consumption of on-farm energy and water resources to ensure continued sustainable growth of Ireland's dairy industry and minimise the associated environmental impacts. Through various statistical analyses, data-mining and machine learning techniques, Philip's research improved the prediction accuracy of energy and water consumption by over 50%, compared to standard regression methods. This research was supported by Teagasc and the Sustainable Energy Authority of Ireland.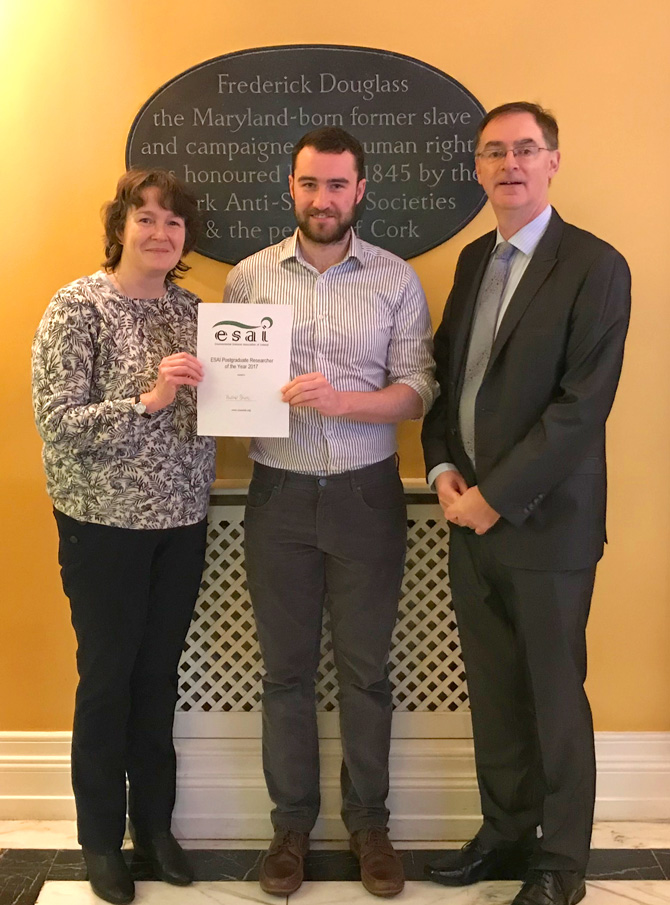 Philip receiving the ESAI Postgraduate of the year award from Prof. Frances Lucy (ESAI Chairperson) and Dr. Joe Harrington (ESAI CIT Liaison)
Over the course of Philip's research program, he has presented his research findings at international conferences, published multiple research articles in peer-reviewed journals, disseminated his research findings through coordinated workshops and also represented CIT as a STEM Ambassador. Philip will present his work as a guest speaker at the 2018 Environ conference in March which will be held in Cork.