Minister launches CIT's MSc in Artificial Intelligence in New Delhi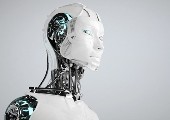 Published on: Monday, 26 February 2018
Mary Mitchell O'Connor, TD, Minister of State at the Department of Education for Higher Education has launched Ireland's only full time master's degree in AI in New Delhi.
The event took place at the Irish Ambassador's residence. Accompanying the Minister at the launch were (L-R) Barry O'Driscoll, EI, Tim Horgan (CIT), Minister Mitchell-O'Connor, Dr Sean McSweeney (CIT), Nilankur Mazumdar (Johnson Controls, Pune), Ambassador Brian McElduff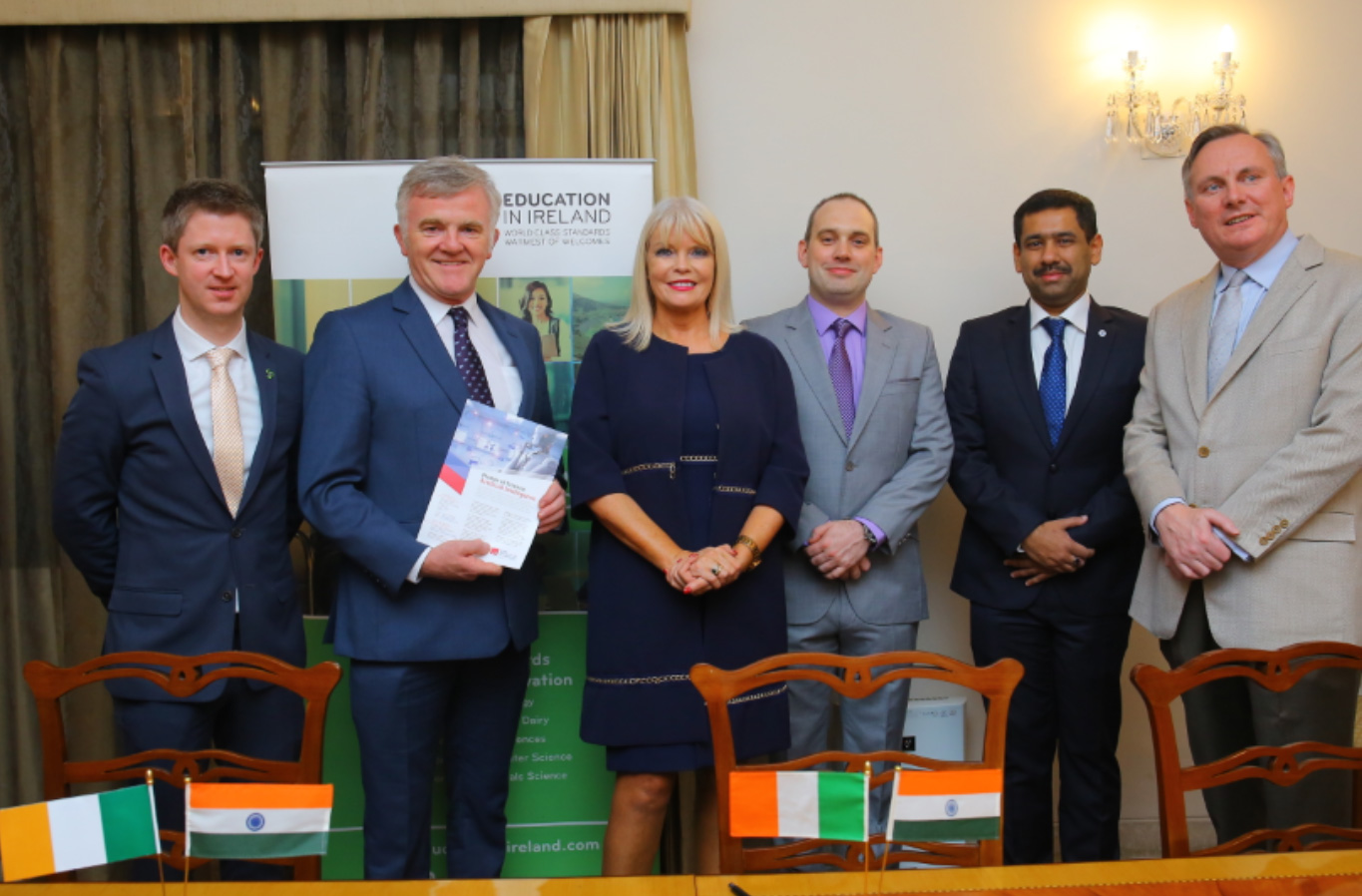 Minister Mitchell O'Connor leads largest Education Mission to India to date
Over 2,000 Indian students expected to participate in Education in Ireland fairs in 5 Indian cities
India is now fastest growing market for recruitment of third level students
Mary Mitchell O'Connor T.D. Minister of State for Higher Education arrives in New Delhi, India on Friday 23rd February 2018 to lead the 'Education in Ireland' trade mission to India.
The trade mission is built around Education in Ireland Fairs organised by Enterprise Ireland in 5 cities; Chennai; Bangalore; Kochi; New Delhi and Pune.
Admission staff and academics from 20 Irish Higher Education Institutions will engage with over 2,000 Indian students during the Education in Ireland Fairs, making this the largest education mission to India to date.
Speaking prior to her departure Minister Mitchell O'Connor said; "I am delighted to lead the largest Education in Ireland mission to India to date, where 20 Irish higher education institutions will accompany me to promote the Irish higher education sector. Ireland's Higher Education Institutions are at the forefront of research and innovation. We are known for delivering 'employment-ready' skills so students can transition smoothly into the workplace. This has been an important driver in Ireland's transformation into a high tech, knowledge based economy. The possibility of gaining valuable post-study work experience makes Ireland a very compelling option for Indian students".
She continued; "This mission is part of the Department of Education and Skills' plan to substantially increase the numbers of international students studying in our higher education institutions, by 33%, from 33,000 to 44,000 by 2020".
Minister Mitchell O'Connor will visit the Education in Ireland Fair in New Delhi on Saturday 24th February where she will meet with Irish higher education institutions and their Indian agents as well as Indian students considering moving to Ireland to study for a third-level qualification.
In New Delhi, Minister Mitchell O'Connor will visit Jawaharlal Nehru University (JNU) where she will witness the signing of an agreement of understanding between JNU and University of Limerick. The signing is the latest development in the relationship between the two universities which is focussed on growing research collaboration, the exchange of faculty, researchers and students and joint cultural programmes.
She will also witness the signing of a Memorandum of Understanding between Birla Institute of Technology & Science and Trinity College Dublin.
At a reception to be hosted on Friday night by the Irish Ambassador to India H.E. Brian McElduff, Minister Mitchell O'Connor will announce details of two new programmes launched by Cork Institute of Technology and NUI Galway; open the call for applications for the 'Government of Ireland -International Education Scholarships'; and launch the 'Ireland-India Alumni Network'.
The launch of Cork Institute of Technology's MSc in Artificial Intelligence and the new MSc in Business & Hospitality offered at NUI Galway's Shannon College is expected to attract a high level of interest from Indian students during the Education in Ireland fairs.

Minister Mitchell O'Connor will travel on to Mumbai where on Monday 26th February she will meet with officials of the Government of Maharashtra and Pro-Vice Chancellor at Mumbai University to discuss how to develop further collaborations between Ireland and the State of Maharashtra in the areas of international mobility of students, staff and research initiatives.
Giles O'Neill, Head of Education in Ireland at Enterprise Ireland said; "India is now the fastest growing education market for Irish higher education institutions. Latest figures from Enterprise Ireland show a 90% growth in exports from the Irish education sector to India since 2013. In 2017, Higher Education Institutions saw a rise of 25% in the level of interest from Indian students wishing to study in Ireland. Based on the positive response and levels of interest we have seen from across India on this Education in Ireland mission, we expect to see similar growth in the next academic cycle. This is as a result of the commitment and resource dedicated to India by our international offices and academics in Irish higher education institutions. Most importantly, it is down to the experience those Indian students experience whilst in Ireland - a world class education, a tremendous life experience and something that prepares them well for their own international careers".