CIT Innovation Week 2018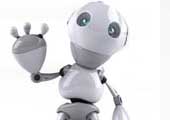 Published on: Saturday, 10 March 2018
Cork Institute of Technology's Innovation Week 2018 has again given a platform to almost 30 events and talks throughout the week. These events were very diverse and included conversation on the entrepreneurial journey by David Jordan of Aunty Nellies, a design thinking challenge to offer solutions for problems encountered by the older driver, an Art and Craft Fair illustrating the journey from student to practitioner and the launch of portal to maximise energy efficiency in rural settings. The final event of Innovation Week was the hugely competitive CIT Prize for Innovation where prize money of €13,000 is awarded to students with the most innovative ideas and the CIT APPrentice competition.
Amongst the student business ideas competing for CIT's Prize for Innovation was Ictum, a revolutionary new product for stroke prevention, BioPartum who are developing the use of bacteriophage as a cosmetic therapy for acne treatment; StudyStay, a unique student accommodation system where students work for their accommodation; and Ship Grip, a system which installs grips on various surfaces, such as a table, on ships in order to prevent items slipping and sliding.
The competition is sponsored by the 4 Cork Local Enterprise Offices, who have supported student entrepreneurship in CIT for the last 16 years. There were 48 entries to this year's competition from across the various CIT faculties. The winners were an interdisciplinary group from Business Studies and Biomedical Engineering with their device Safely Snooze. The idea for the device is to help improve the lives of those who suffer from sleep paralysis. The team consisted of Darren O'Sullivan, Alice Brislane, Niamh Savage,David Noonan, Shane Geurin, Darren Cremin, Jason Hawthorne, Conor Cremin, Dajana Blach. The group scooped the top prize of €4,000 and the coveted title of CIT Entrepreneurs of the Year.
The winner of the CIT APPrentice competition was Adam Burke, a 4th Year Electronic Engineering student. Adam's entry, DyslexiAPP, which assists those with dyslexia, beat off competition from 120 other entries from across the college.