Statement from the Technological Higher Education Association on the passing of the Technological Universities Bill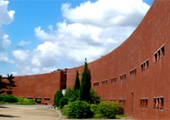 Published on: Friday, 09 March 2018
The passing yesterday (08 March 2018) by the Seanad of the Technological Universities Bill marks a step change in the development of the technological higher education sector with the realization of an even more exciting and diversified higher education landscape in this country.
The Technological Higher Education Association (THEA) warmly welcomes the support that the Bill has garnered from TDs, and Senators, and in particular the hard work and commitment shown by the Minister for Higher Education, Mary Mitchell O'Connor TD and her team, in seeing through this most important milestone in the development of the technological higher education.
Our constituent institutions, spread right round the country, have been working diligently over recent decades to raise standards and enhance the experience for the many thousands of students who have undertaken programmes of study and research. In so doing the institutes have offered access to higher education to many who otherwise would not have been afforded such opportunity. The significant personal benefits complement the societal and broader economic advantages to the country and the confident anticipation is that this advent of Technological Universities will have even greater impact and one that will be felt in all corners of the country. They will add to the existing diversity evident within an already strong technological sector and THEA most warmly welcomes this development.