Entrepreneurial CIT Recognised at Inaugural Delta Awards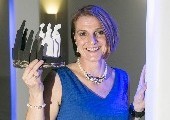 Published on: Tuesday, 03 April 2018
CIT's ACE (Accelerating Campus Entrepreneurship) initiative awarded a DELTA (Disciplinary Excellence in Learning, Teaching and Assessment) Award.
CIT's integrated student-centred approach to Entrepreneurship Education is operationalised through the ACE group comprising of academic departments across the four campuses, the Hincks Centre for Entrepreneurship Excellence, the Innovation and Enterprise Office, Rubicon Incubation Centre, Students Union and the Student Enterprise Interns.
Eleven projects from seven higher level institutions were announced as Awardees at the inaugural DELTA awards in Dublin on Wednesday 21st March. The awards were presented by the Minister for Higher Education, Mary Mitchell O'Connor, T.D. for projects that demonstrated outstanding commitment to enriching teaching and learning in their disciplines and preparing graduates for the working world. The DELTA awards are organised by the National Forum for the Enhancement of Teaching and Learning in Higher Education.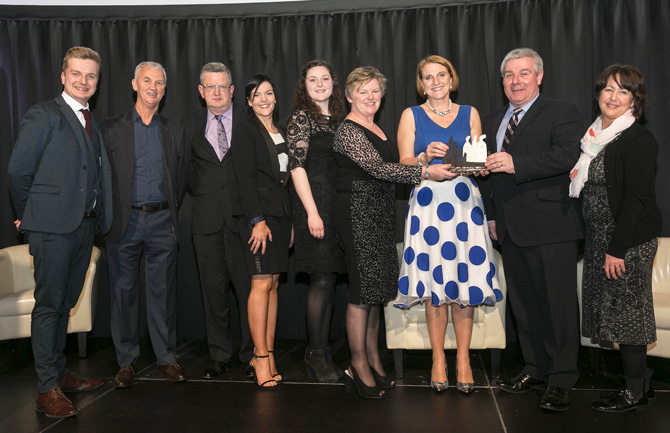 18 projects were shortlisted from 48 applications nationally from Higher Education Institutions and Cork Institute of Technology had three projects in the shortlist.
ACE (Accelerating Campus Entrepreneurship): Entrepreneurship Education at Cork Institute of Technology
Department of Mathematics: Maths Centre Stage @ CIT
Electronic Engineering Department: Supporting Understanding through Cooperation and Constructivism in Elec. Eng. Dept. (SUCCEED)
Dr Barry O Connor, President of CIT said "This is testament to the integrated student-centred approach to Entrepreneurship Education operationalised through the ACE (Accelerating Campus Entrepreneurship) group The work of this group has resulted in many ground-breaking student entrepreneurship activities including: Student Inc., Ireland's first accelerator programme and the Business Model Canvas Model for First Years, which sees over 500 First Year students pitching business ideas to the Rubicon team annually."
Speaking during the Awards ceremony, Mary Mitchell O'Connor, T.D., Minister for Higher Education said, "The Awards are strongly aligned with the principles and ambitions of the 2018 Action Plan for Education and from my perspective it is particularly heartening to see the wide range of institutions and disciplinary areas that the project applications came from. It highlights something that is very important to me – which is that there is clear, focused and ongoing commitment to teaching and learning enhancement within our institutions. This matters greatly and is one of the fundamental foundation stones for an excellent and renowned higher education sector".
The DELTA Awards form an integral part of the overall National Learning Impact Awards designed to enhance, showcase and strengthen teaching excellence in higher education by recognising the value of teaching at a national level.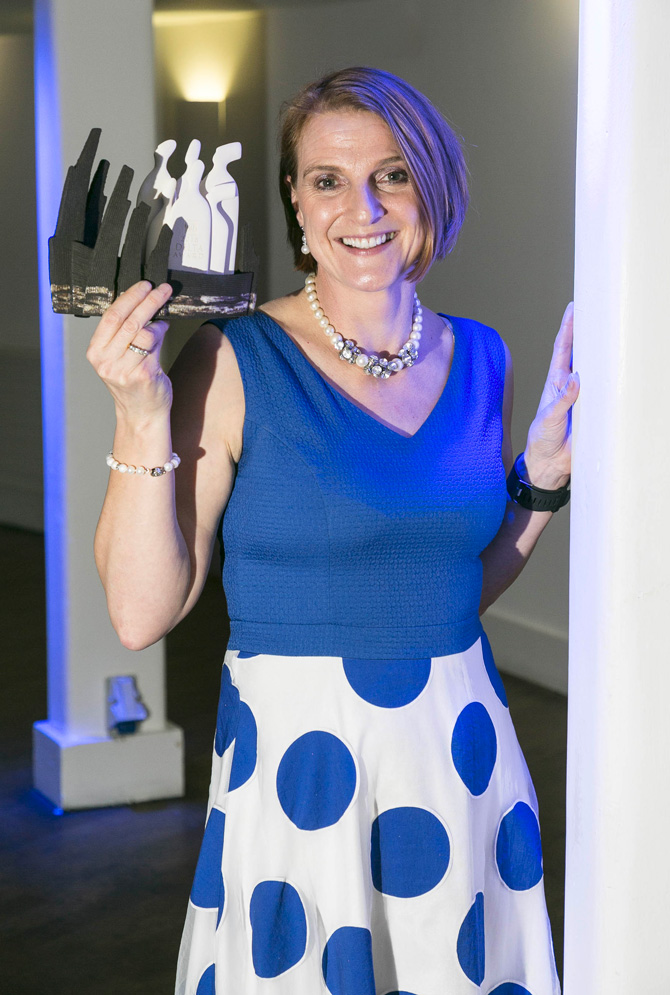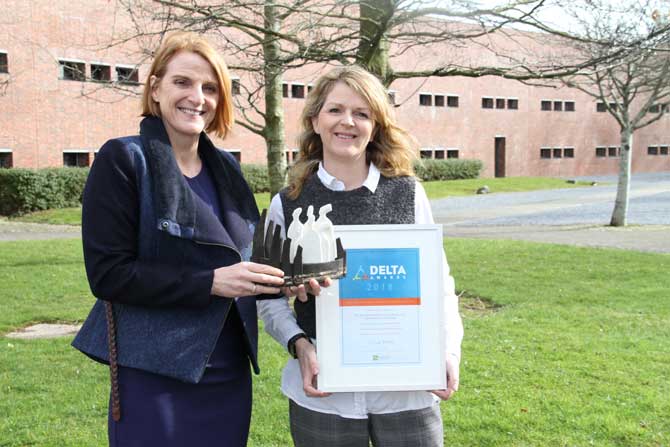 Dr Breda Kenny, Head of Department of Management and Enterprise
Carole O'Leary, CIT Innovation Office