CDK Ireland announces partnership with Cork Institute of Technology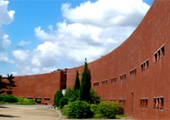 Published on: Wednesday, 11 April 2018
CDK Ireland is partnering with Cork Institute of Technology CIT to help train the next generation of automotive industry professionals. The partnership builds on the company's long tradition of supporting retailers in the wider Munster region and is expected to continue for at least the next five years.
As part of the collaboration, CDK Ireland is providing user licences for its Autoline Drive dealer management system (DMS), for use by students on the Automotive Technology and Management (BSc) course. CDK Ireland also provides training and delivers lectures on how to use the system to support a variety of everyday dealership operations.
Many students returning from work placements in the motor industry have reported receiving offers of permanent employment prior to graduation. Automotive retailers have been impressed with their fundamental knowledge of the CDK software, which is installed in many automotive franchises with CIT also receiving an increasing number of requests from employers to join the work placement programme.
Michael J. O'Mahony, Head of Process, Energy, and Transport Engineering Department at CIT said, "The collaboration between CDK Global and CIT is a significant development in the future of the BSc in Automotive Management and Technology course. Students graduating who are competent in Autoline Drive software systems are very marketable individuals in terms of employment options and career path trajectories. Autoline Drive supports all core aspects of the course and employer skills requirements."
John McManus, CDK Ireland Country General Manager, said, "Cork has a long and proud connection with the automotive industry going back to the early 1900's with the production of Ford Motor cars. Many of the graduates from this programme will work in dealerships throughout Ireland and we are delighted to contribute, and be associated with, the degree programme. The graduates will have experience in the latest CDK Dealer Management technology and this experience is in high demand with employers. CDK Global has worked with retailers in the region for more than 30 years and I'm delighted we are strengthening our ties with the area."
The collaboration has also seen CDK Ireland sponsor the 'Best Degree Student of the Year' at the 2017 CIT Awards. The award was presented to Muireann Hayes by Adrian Doyle, CDK's Engineering Manager. Muireann achieved the highest overall performance of any student registered on a level seven degree within the Department of Process, Energy and Transport Engineering and was a student on the Automotive Technology and Management (BSc) (Level 7).
Further details of the Automotive Technology and Management programme are available at www.cit.ie/course/CR046