Scifest2018@CIT Showcasing the Best and the Brightest in Science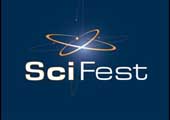 Published on: Thursday, 19 April 2018
"Applications of queuing theory to waiting lists for Mental Health Services", "IQ Gets you Hired, EQ Gets you Promoted, What about MQ?!","Centrifugal Force As Artificial Gravity", "How has Fake News affected how much we believe in the News Today".
These are just some project ideas being presented at CIT SciFest 2018, which will take place at Cork Institute of Technology on Friday, 20th April 2018.

Scifest is an all-inclusive, all island science initiative which fosters active, collaborative and inquiry-based learning among second-level students. Scifest is funded primarily by Science Foundation Ireland, Intel and Boston Scientific. This year's event in CIT showcases 130 projects from 330 secondary school students, ranging from 1st Year to 5th Year and from 29 schools across Cork City and County, The event will be opened by Mr. Simon Coveney, Tánaiste and Minister for Foreign Affairs and Trade.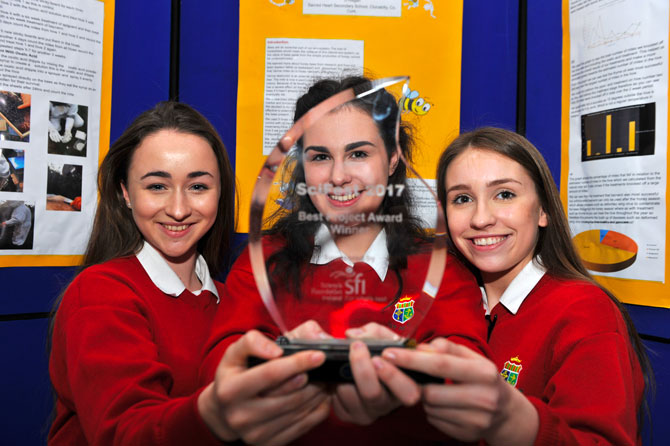 Dr Hugh McGlynn, Head of School of Science & Informatics at CIT said: "As always, the projects entered by the students in Scifest are impressive, engaging and thought-provoking. Secondary school students from across the region are demonstrating their passion for science, technology, engineering and maths, which is clearly evident from the high standard of research that has gone into the entries this year. Scifest is a competition that aims to encourage students to develop an interest in STEM, which prioritising inclusivity and inquiry-based learning. We are proud to support such a valuable programme"
Commenting on SciFest at CIT, Sheila Porter, CEO SciFest Ltd, says, "2017 was the 10th Anniversary for Scifest and a hugely successful year with another big increase in the number of students taking part. In total 10,000 students exhibited their projects in local and regional science fairs across the country. We are sure that 2018 will be another successful year. Scifest gives students an excellent opportunity to develop their interest in STEM and inquiry-based approaches to learning, which developing their creative and problem-solving skills and learning to work in a team"
Thank you to project partners Science Foundation Ireland and Smart Futures, Intel Ireland and Boston Scientific, The Institutes of Technology, DCU & St Mary's College Derry. Thank you to sponsors, Abbott, The Business Excellence Institute, Department of Foreign Affairs & Trade, Newstalk, BioPharmaChem Ireland, The European Space Education Resource Office Ireland(ESERO Ireland), Irish Science Teachers' Association, Royal Society of Chemistry Education Division (RSC), Institute of Physics, Eli Lilly, Janssen Pharmaceuticals, DePuy Synthes and Bank of Ireland for their support which is critical to the success of SciFest.
As part of each SciFest ceremony taking place at the Cork Institute of Technology the following awards will be presented: Science Foundation Ireland Best Project Award, Abbott Runner-up Best Project Award, Boston Scientific Medical Device Award, Intel Award, Newstalk Best Communicator Award, BioPharmaChem Ireland Chemistry Award, Discover Space Award (ESERO Ireland) Award, An Environmental Award, An RSC School Chemistry Award, A Maths in Science Award and an Irish Science Teachers' Association Award. Additional Awards will also be presented by local companies Eli Lilly, Janssen Pharmaceuticals, DePuy Synthes, Bank of Ireland and CIT.
The SFI Discover Best Project Award winners from Cork will be invited to exhibit in Dublin later in the year. Awards presented at the National Final consist of a trophy and an all expenses paid trip for the winning student/s and their mentor to represent Ireland at the Intel International Science and Engineering Fair (ISEF) 2019 in Phoenix, Arizona from May 12th to 17th 2019.

Please visit www.scifest.ie for further information.