CIT Launch National Dairy Energy Support Tool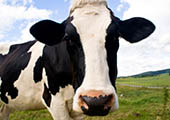 Published on: Wednesday, 02 May 2018
CIT in partnership with Teagasc and Bord Bia recently hosted a seminar focusing on emerging technologies in the dairy energy sector, which was attended by dairy farmers, researchers, dairy industry professionals and students. At this seminar the new dairy energy decision support tool was demonstrated and launched.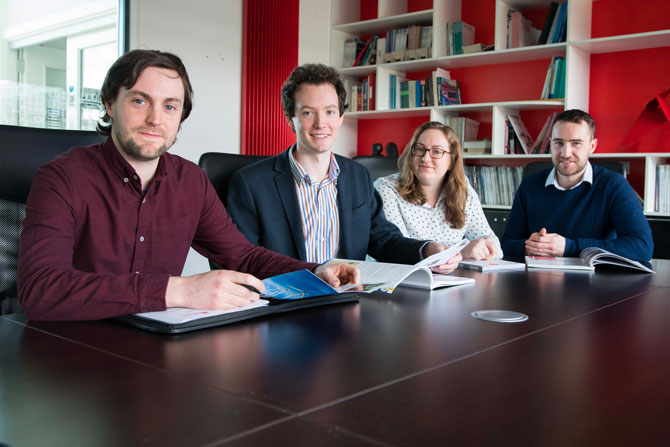 Dr. John Upton (Teagasc), Dr. Michael D. Murphy (CIT), Dr. Eleanor Murphy (Bord Bia) & Philip Shine (CIT
The Irish dairy sector has seen a substantial increase in milk production in recent years due to the abolishment of European milk quotas. However, increased milk production must be met with the sustainable consumption of on-farm energy resources to ensure continued sustainable growth of Ireland's dairy industry while also minimising the associated environmental impact.
Selecting the appropriate energy technologies for a dairy farm is not a straightforward task as the energy profile of each farm varies considerably depending on herd size, milking routine, parlour configuration, etc. This new interactive tool provides a platform for farmers and researchers to analyse multiple renewable energy technologies by inputting straightforward information regarding their farm configuration into the online portal. The farmer can then compare energy savings, CO2 offset, return of investment and renewable energy production using the user-friendly interface. Detailed information regarding specific on-farm energy utilisation is available along with monthly trends in energy consumption and CO2 emissions relative to milk production.
To use the dairy energy decision support tool please follow this link http://messo.cit.ie/dairy
For more information please contact us at messo@cit.ie