CIT CCAD Degree Show See-Saw 1st - 9th June 2018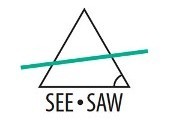 Published on: Wednesday, 09 May 2018
Department of Fine Art & Applied Art Degree Show
Opening Reception: 6pm Friday 1st June 2018
Opening Times: 11am-6pm daily from 1st – 9th June (closed b/h Monday 4th June)
CIT Crawford College's Department of Fine Art & Applied Art present their 2018 degree show SEE·SAW which opens from 6pm on Friday 1st June and continues until Saturday 9th June 2018 at The Crawford College of Art & Design, Sharman Crawford Street, Cork city. SEE·SAW will be opened by Mary Cremin, Curator of the Irish Pavilion for the 2019 Venice Biennale.
This prestigious and exciting annual exhibition of emerging artists from The Crawford's Dept. of Fine Art & Applied Art is a culmination of four years of creative practice.
SEE·SAW showcases the work of over fifty students within a wide spectrum of disciplines including; drawing, painting, photography, print, sculpture, video, performance, ceramics, glass and textiles and derives its title from the ever-shifting perspective that coincided with a steep and intricate learning period for the art student graduates.
The exhibition offers individual and social narratives on; identity, civil rights, environmental concerns, science, sexuality, observations of the everyday, anatomy, the subconscious, home place and more.
The show also offers an opportunity to buy original artworks at reasonable rates, providing an opportunity to support both the student and the institution.
The opening reception of SEE·SAW will be held on Friday 1st June 2018 at 6pm. All are welcome. Admission is free.
To follow the graduates' preparations for the exhibition you can visit: