CIT Hosts Engineering Programme for Transition Year Students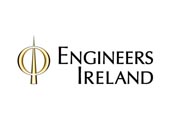 Published on: Friday, 11 May 2018
Cork Institute of Technology is delighted to be hosting 80 Transition Year students next week on the Engineering Your Future (EYF) 2018 programme, a week-long hands-on programme designed to give students a meaningful, practical insight into engineering at third level and as a career.
The programme is designed to introduce Transition Year students to the exciting and diverse world of engineering, and to help them gain an in-depth understanding of the diversity of engineering at third level and in industry. During the programme, students at Cork Institute of Technology will get the opportunity to gain a better understanding of the skills required of engineers and the career opportunities available to qualified engineers. Students can learn about the disciplines and technologies making up the diverse world of engineering, meet engineers at various stages in their careers, and experience what engineers do on a daily basis through industry visits.
The annual Transition Year programme is supported by Engineers Ireland's STEPS programme - funded under Science Foundation Ireland's Discover programme Call – and hosted by a number of third-level institutes throughout Ireland including: Cork Institute of Technology, University College Dublin, University College Cork, Waterford Institute of Technology, Dublin Institute of Technology, Carlow Institute of Technology, Maynooth University, Galway - Mayo Institute of Technology and IT Tallaght. Around 400 students will attend EYF across Ireland in May.
Michael Loftus, Head of Faculty of Engineering & Science in CIT, said: "This programme provides students with the opportunity to experience engineering innovation in operation in CIT and to see at first hand the environment which has produced European award-winning students for many years.
"Students are being given an opportunity to develop skills in areas such as critical thinking, problem solving and design, creativity, innovation and entrepreneurship. In addition they get a chance to visit CIT and view the excellent facilities and courses that the Institute has to offer. The programme encompasses a range of activities during the week, including industry visits, hands-on workshops, presentations and project work. Students also get the opportunity to meet with engineers, engineering graduates and staff members in the Faculty."
Commenting on the Transition Year Programme, Caroline Spillane, Engineers Ireland Director General, said: "Engineers are involved in so many exciting and essential roles – they build cities, design medical devices, create entertainment products, maintain communications networks, and much much more. Without the input of engineers, many great ideas would remain fixed in the imagination and never become a reality."
Engineering Your Future students are tracked over a number of years to monitor their educational and career journeys. Over 80% of students who took part in the 2017 programme said they were now more likely to consider engineering as a career or college choice.
For more information contact:
Norma Welch, Faculty of Engineering & Science on 021 4335450 or 085 7895218