PhD Research Opportunity within the Department of Sport Leisure and Childhood Studies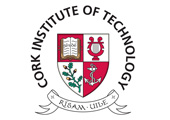 Published on: Thursday, 17 May 2018
Applications are invited for the educational opportunity of PhD researcher, within the Department of Sport Leisure and Childhood Studies, Cork Institute of Technology in collaboration with Cork GAA, Rebel Óg.
Background
Youth athlete development in field-based sports requires a multi-variate approach in order to safeguard the well-being of the individual as they progress from adolescence into adulthood
(Faigenbaum, et al., 2009) and move from the reductionist talent identification model towards a more holistic talent development model through a player-centred approach (Vaeyens et al., 2008). From a motor perspective, the skills commensurate with competence require particular attention during this period as young athletes can experience individualised rates of change of growth impacting their coordination and cognitive capacities (Côté et al., 2009). From a physical perspective, the physiological and biological changes possible during adolescence exist along a continuum within which there is significant inter-individual variation (Armstrong & McManus, 2011). Finally, the psycho-social opportunities afforded to coaches and athletes within youth sport provides a basis for long-term development beyond the sporting arena (Smith et al., 1979; Smith, 2003).
Research outline
This research project is a collaborative project between the Department of Sport Leisure and Childhood Studies, CIT and Cork GAA, Rebel Óg. As part of this research the successful candidate will be working with coaches and players from Rebel Óg, Gaelic Football Development Squads in a supportive Sport Science capacity. In youth Gaelic football there are a number of key domains worthy of investigation, such as: (i) skill acquisition, (ii) training load, (iii) physical fitness levels, (iv) GPS measured physical demands associated with competition, (v) health education knowledge and habits (e.g. nutritional knowledge, lifestyle management) , (vi) sport psychology profiling. It is proposed that the research team would work collaboratively with the management staff of the teams to develop a specific needs analysis. This would then be used to inform the project design and support mechanism which would be developed for the squad. Some examples where potential support may be provided is outlined in the following sections.

In relation to skill acquisition, baseline testing of all development squad players would provide a database of skill level at each grade. This would allow for tracking of skill progressions to measure the effectiveness of practice and identify areas for continued attention within the coaching framework.
Effective management of training load is imperative to avoid overtraining of athletes. The postgraduate student will monitor the training load of the athletes using a daily online application tool. Data will be collated and analysed as part of the PhD research project.
Sport-specific, multi-directional fitness testing would provide data for year-on-year analysis to determine potential annual incremental improvements. Fitness testing reports would also provide movement analysis observations for sports medics (i.e., physiotherapists, strength & conditioning coaches) to impact on training programme design for injury prevention. Furthermore, GPS data collection would provide data relating to the physical demands associated with competition and to assess the effectiveness of training to prepare athletes for these demands.
Nutrition workshops would provide a platform to measure the athlete's current understanding of best-practice principles. Questionnaires would provide baseline data from which a comparison can be made post-intervention to determine the effectiveness of education about this topic. Other related items of interest could also be measured and delivered in this way, such as rest & recovery, reflective practice and lifestyle management.
Finally, sport psychological profiling of the players would help measure the effectiveness of the Rebel Óg programme for positively impacting on the experiences of those players who engage and how those experiences change over the years.
As part of this PhD research student registration fees PhD will be covered, and a laptop and postgraduate workstation within CIT will be provided. All learning requirements such as statistical analysis and research methods training will be provided by CIT. The successful candidate will not receive a stipend.
Candidate Specification
Mandatory:
Honours degree with minimum upper second class honours (2.1) in Sport Science, Coaching Science, Coaching Management, Physical Education, Sport Psychology or a related cognate area.
Have excellent organisational skills and attention to detail.
Ability to work independently and as part of a team.
Have a full clean driver's licence and access to a car.
Desirable:
Postgraduate qualification in a sport related domain i.e., Sport Performance, Coaching Practice, Performance Analysis or a related cognate area.
Experience in data analysis of quantitative and qualitative data.
Experience working and/or coaching in GAA context.
Interested applicants should submit a Curriculum Vitae including contact details of two referees to edward.coughlan@cit.ie by 4pm on Friday 8th June 2018. Please also submit a short statement (max 250 words) highlighting how your experience meets the requirements of the educational opportunity.

Candidates will be shortlisted and called for interview, with the position commencing in August 2018.

For further information contact Dr Edward Coughlan, CIT edward.coughlan@cit.ie or Dr. Con Burns, CIT con.burns@cit.ie.