CIT Students scoop top prize at Enterprise Ireland Student Entrepreneur Awards 2018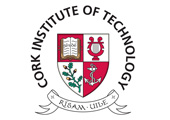 Published on: Friday, 15 June 2018
Elaine Leahy, David O'Donovan, Daniel Crowley, Ryan Breen, Michael Ahern, Brian Fitzpatrick and Colm Nicholl, students from Cork Institute of Technology, have today won the overall Enterprise Ireland Student Entrepreneur of the Year Award and have been named 'College Entrepreneur of the Year 2018'. The winning entrants beat off stiff competition with their project "MacGlas".
MacGlas is a novel vision aid designed to help people suffering from Macular Degeneration, the leading cause of vision loss in the western world, which results in the progressive loss of central vision.
By configuring and applying existing technologies in a new and innovative way to harness and optimally utilise the sufferer's peripheral undamaged vision, MacGlas helps individuals regain everyday capabilities such as reading which have been made impossible by the genetic disease.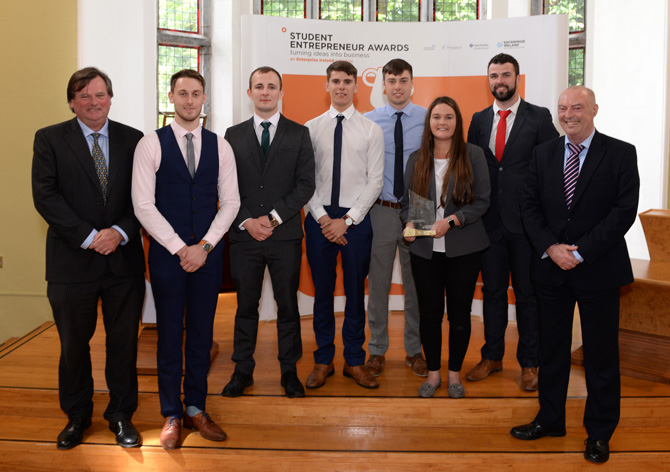 This year celebrates the 37th year of the prestigious Student Entrepreneur Awards which are co-sponsored by Cruickshank Intellectual Property Attorneys and Grant Thornton and are open to all third level colleges across Ireland. The Local Enterprise Offices have also come on board as a co-sponsor for the awards this year.
The Student Entrepreneur Awards are part of a major drive aimed at encouraging students to start their own business as a career option. The substantial prize fund includes €35,000 in cash prizes and €30,000 in consultancy fees which are available for winners to help them turn their idea into a commercial reality. In addition to winning the top prize, the winning team will also receive mentoring from Enterprise Ireland to develop the commercial viability of their overall concept.
Richard Murphy, Manager for Micro Enterprises and Small Business at Enterprise Ireland said: "The Student Entrepreneur Awards grows from strength to strength each year and is now in its 37th year. We received over 1,000 submissions from third level students in colleges all over Ireland. Given the quality of applications, it's clear that the entrepreneurial spirit is very much alive across Ireland's universities and colleges and we have seen some great ideas with real commercial potential. Congratulations to all involved."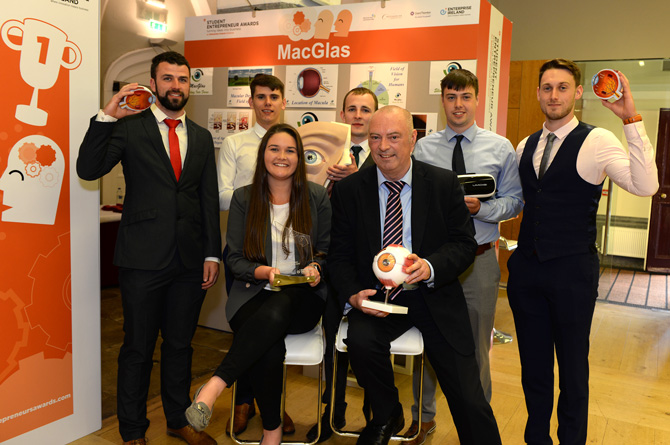 Information about the winning project:
College Entrepreneur of the Year Award 2018 winner, €10,000:
MacGlas, CIT – Elaine Leahy, David O'Donovan, Daniel Crowley, Ryan Breen, Michael Ahern, Brian Fitzpatrick, Colm Nicholl
"MacGlas is a novel vision aid designed to help people suffering from the leading cause of vision loss in the western world. This progressive loss of central vision is known as Macular Degeneration. MacGlas configures and applies existing technologies in a new and innovative way to harness and optimally utilise the sufferer's peripheral undamaged vision. MacGlas helps these individuals regain everyday capabilities such as reading that have been made impossible by the genetic Macular Degeneration disease."