CIT in collaboration with Irish partners launch Irish arm of major European project in soil nutrient sustainability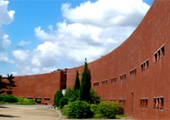 Published on: Wednesday, 20 June 2018
Cork Institute of Technology is to join forces with University of Limerick and Institute of Technology Carlow and lead the Irish arm of a major European project in soil nutrient sustainability that will seek to replace conventional mineral fertilisers with recycling-derived equivalents.
ReNu2Farm is a major European collaboration comprising 10 partners from higher education organisations, research institutes and industry that will work to address the global threat posed to industrial agriculture by the vast depletion of the essential macronutrients nitrogen, phosphorus, and potassium (N, P, K), without which plants cannot survive. The future of agriculture – and food supplies – necessitates nutrient recycling or composting on a global scale.
Dr Niamh Power of the Department of Civil Structural & Environmental Engineering in CIT said that "the ReNuFarm project is an excellent opportunity to put the farming community at the centre of this research. The project aims at increasing recycling rates of the plant nutrients Nitrogen, Phosphorus and Potassium from three of the largest waste stream, sewage sludge, food waste, and manure. This research will build on research undertakin in CIT in sustainable waste management under the Sustainable Infrastructure Research and Innovation Group."
The three Irish partners, CIT, University of Limerick and Institute of Technology Carlow, will collaborate with ReNu2Farm peers in the Netherlands (Nutrient Management Institute), Belgium (Ghent University, Inagro), Luxembourg (Soil Concept S.A.), France (Arvalis) and Germany (IZES gGmbH, Outotec GmbH & Co. KG) to address the issue.
ReNu2Farm will also work closely with associated partners Teagasc, the Southern Waste Region Management Office, the IFA and the larger farming community as part of the project and seek, ultimately, to increase the recycling rates of NPK on farms in North-West Europe.
Currently, agricultural regions in the North-West of Europe are facing the challenge of soil nutrient sustainability for successful and environmentally friendly food security and farming. Some of the nutrients which farmers add to their fields via conventional chemical fertilisers are indeed N, P, and K. While nitrogen can be synthesised, it requires an enormous amount of fossil energy. Phosphorus and potassium cannot be made and are found in significant amounts only in a few large deposits scattered across the planet which are now depleting.
A potential solution to the problem is to utilise NPK from waste materials but, despite the development of recovery technologies, the use of recycling-derived fertiliser products to date has been minimal.
The ReNu2Farm project will map regions in North-West Europe with both nutrient shortage and surplus with the aim of exchanging recycled nutrients across the regions and foster producer-consumer collaborations. Farmers' needs will be surveyed during the project and the results used to tailor and develop recycling-derived fertilisers between nutrient surplus and demand regions. The undertaking will help in establishing transnational markets, informing national and EU policy and market barrier reduction. The overall expected outcome by the end of the project will be the replacement of conventional mineral fertilisers by recycling-derived fertilisers.