Debate Science - European Student Parliaments Final 2018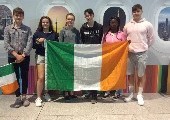 Published on: Monday, 16 July 2018
From the 7th to 9th July last, 70 high school students from all over Europe, who were selected from their local European Student Parliaments came together in Toulouse to debate the topic 'The Future of Mobility'.
The Cork Parliament which is funded and organised by Cork Institute of Technology selected 6 students to participate in the Final: Sarah Ryan-Purcell (Scoil Mhuire Cork), Clementine Kamekpo (St. Aloysius College Carrigtwohill), Olivia Twomey (St Aloysius College Carrigtwohill), Alex Sheehan (Christian Brothers College), James Collins-O'Brien (St. Brogan's College Bandon) and Joshua Cantwell (Colaiste an Phiarsaigh Glanmire).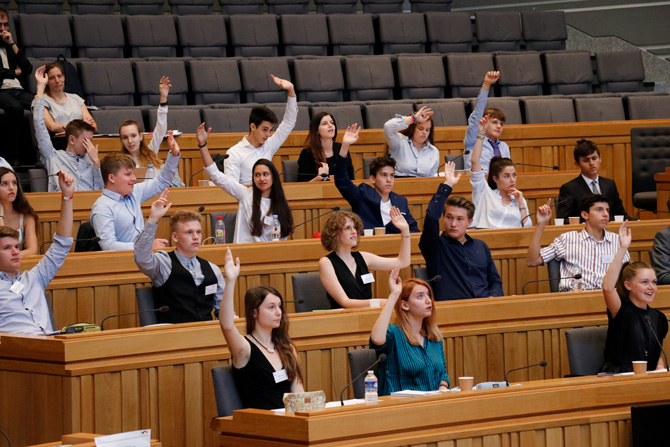 After discussing the topic with researchers the young people developed resolutions on how European politics should respond to mobility issues. They presented their resolutions at a plenary debate at the Conseil Départemental de la Haute Garonne. European Commissioner for Research, Science and Innovation, Mr Carlos Moedas accepted the Resolutions formally from two students representing the Parliament, one from Bulgaria and one from Cork – Alex Sheehan, giving young Europeans a voice in Europe's future.
Under the topic "The Future of Mobility", the student delegates focussed on: autonomous vehicles, carbon-neutral transport, mobility in the city, neo-nomads and digital natives, and aviation and space flight. All topics highlight issues at the interface between science and society. The European Student Parliament is a satellite event of the EuroScience Open Forum (ESOF) and through this gives the students the opportunity to exchange ideas with research scientists from all over Europe. EUSP was initiated by Wissenschaft im Dialog in Berlin, and aims to strengthen the dialog between students (aged 16 to 18 years) and science and research throughout Europe. It is a truly unique initiative, quite unlike other youth parliaments or science competitions – this is not a competition, but a process which seeks to find the best routes forward for our society via evidence-based resolutions that are defended in a democratic environment. It brings groups of young people together into 5 teams who research the background to a given topic, develop evidence-based arguments, and present these to their peers in a parliamentary setting. The participating students debated and discussed the ideas and the proposed claims of each Committee, coming to conclusions on whether a given resolution should be adopted, amended, or rejected. In an era of "fake news" the students brought to bear thescientific evidence that exists, and their views on how our society should operate, to come to resolutions that are meaningful and defensible. The project has 11 European partners and the Final EUSP is funded through the H2020 Programme.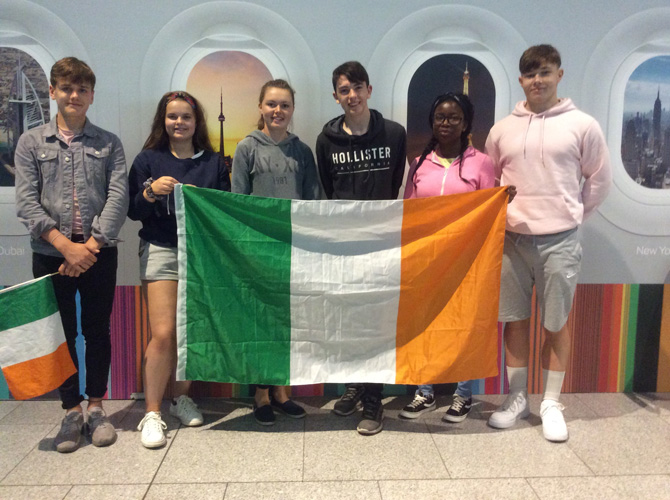 Over the course of the event, the students also attended a Science Slam as part of the "Science in the City" Programme and the ESOF Opening Ceremony in the Palais du Sport, Toulouse. Accompanying the Cork students, were CIT Head of Research Dr Niall Smith, EUSP Project Lead, Ms. Elizabeth Carroll-Twomey and Entrepreneur and PhD student, Ms Wendy Oke who had been selected as a EUSP Final Moderator.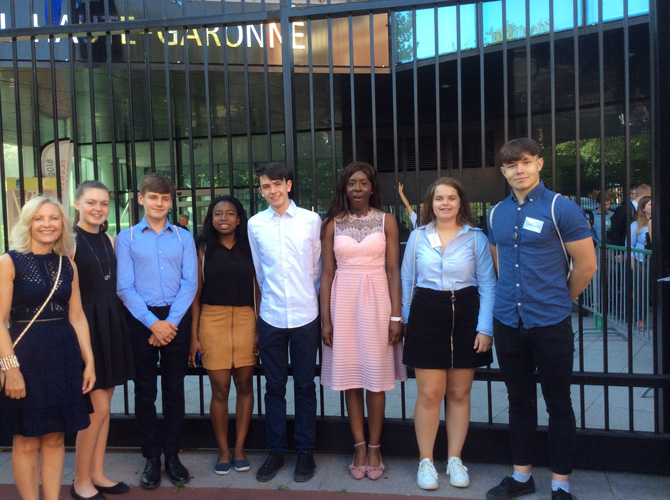 (Day of plenary event) – Elizabeth Carroll-Twomey, Sarah Ryan-Purcell, Clementine Kamekpo, Joshua Cantwell, Wendy Oke, Olivia Twomey, James Collins-O'Brien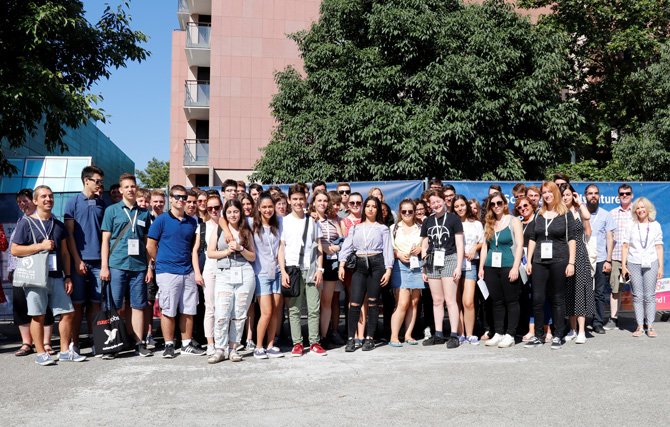 Group photo at ESOF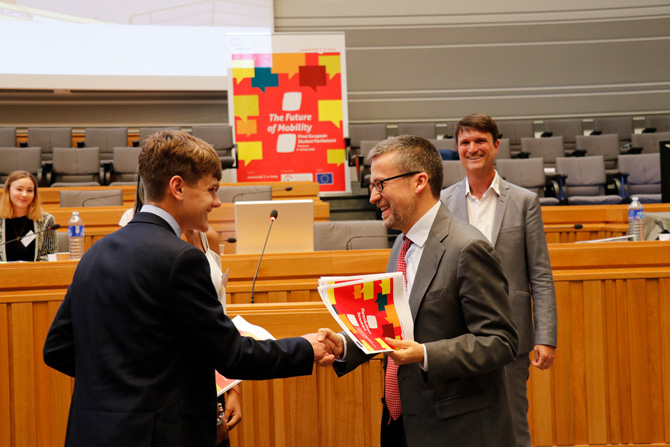 Presentation of Resolution – Alex Sheehan (Cork) and EU Commissioner, Carlos Moedas