CIT Joint Mentorship Programme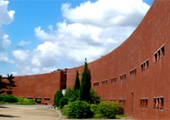 Published on: Tuesday, 18 September 2018
Cork Institute of Technology (CIT) Joint Mentorship Programme, now in its sixth year, brings together Alumni and friends of CIT, from a range of sectors and organisations, to offer their time, advice and support to current CIT students embarking on similar career paths as themselves. The Programme, which is jointly coordinated by the CIT Careers Service and CIT Alumni Office, matches current students with professionals, mainly CIT graduates, from a wide range of sectors to exchange business experience, knowledge, expertise and career advice.
CIT is further developing the programme this year by seeking endorsement from professional bodies and local and national organisations. Cork Chamber supports the programme and Conor Healy, CEO says "it provides an excellent means of supporting students in Cork to gain insight and advice on the practicalities and realities of the workplace. From the point of view of the local business community, the better prepared graduates are for the workplace, the more valuable they are as future potential employees."
The impact that the programme has on the overall student experience is very positive with graduates indicating that they are sourcing employment through the programme (source: CIT First Destinations Survey 2016). In addition, CIT are seeing graduates who participated in the programme as students returning to give back, and support the Programme as Mentors. "My Mentor was fantastic and really helped me develop professionally. Over our six months of mentorship meetings, we had a number of insightful conversations about our professional objectives and how we will meet these goals. [My Mentor] used her blend of managerial, academic and project experience in our mentorship sessions. On my return from work placement she has offered a visit to her workplace to let me see in person the situations that we had discussed. [She] provided me with a wealth of recommended reading resources and suggested email newsletters to keep my business knowledge current. The Joint Mentorship Programme helped me greatly with my confidence entering my internship, my personal and professional development, and I gained a valuable contact for the future." Robert Shaw, 3rd Year, Business Management.
The CIT Joint Mentorship Programme is a voluntary extracurricular activity for both the Mentors and Mentees. " Keith McCormack, Senior Mechanical Engineer, PM Group said "It is my second year involved in the programme and the idea behind the CIT Joint Mentorship Programme is quite simple but powerful. All that is needed from both the Mentor and Mentee is the commitment to engage. Once this commitment is made the flow and exchange of communication between both sides comes quite naturally." Glynis Gardiner, Alumni Relations Officer in CIT said, "this initiative aims to enhance connections between CIT students and alumni in relevant industries as well as encouraging and supporting engagement between the Institute as a whole and the alumni community".
If you would like to support a student through the CIT Joint Mentorship Programme please contact alumni@cit.ie