Mary Good, Vice President of Global Manufacturing at PepsiCo, Honoured in CIT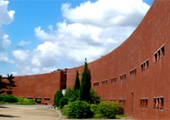 Published on: Thursday, 25 October 2018
The professional achievements of Mary Good, Vice President of Global Manufacturing at PepsiCo Global Concentrate Solutions (PGCS), have been recognised by the Faculty of Engineering & Science in CIT. Mary is an analytical chemistry graduate from the Faculty and she was selected recently to receive the Faculty's STEM Graduate Achievement Award.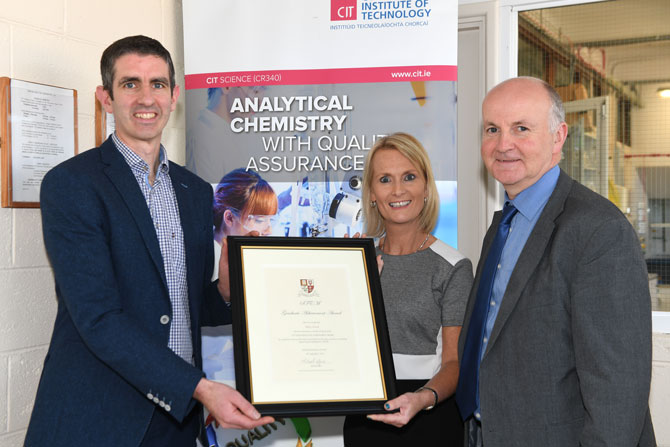 These awards were introduced to recognise graduates whose work in science, technology, engineering or mathematics (STEM) has made a significant contribution in a professional and/or societal context.
Mary has spent over 25 years within PepsiCo moving across different functions, roles and locations across the organisation. On completion of her studies in CIT, Mary joined PepsiCo in Little Island, Cork, and built on her core discipline within the technical area, starting as a Quality Analyst and moving into various roles over a 10-year period before progressing to fill the role of Department Quality Manager.
In 2000, Mary moved to London, where she took up a role as Quality Director for the PepsiCo Europe Sub-Sahara Africa Business Unit and was responsible for working with over 80 franchise bottlers across Europe, driving consistent adoption of corporate quality standards. In addition, Mary also filled the following roles while located in London: Commercialisation Director with responsibility for new product introductions across Europe; and Manufacturing Senior Director for Western Europe Beverages with responsibility for six juice/carbonated soft drink and Gatorade production sites across Belgium, France, Italy and Germany.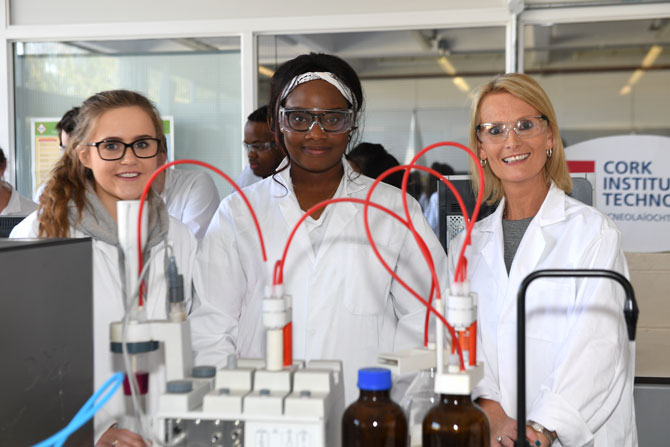 In 2010, Mary returned to PepsiCo Global Concentrate Solutions based in Eastgate in Cork, to become Vice President, Technical Services, a role in which she was responsible for creating and leading a new technical function servicing the concentrate plants globally, in the areas of Engineering, R&D, Quality, Environment, Health & Safety and Business Process Improvement. In 2014, Mary took up her current role as Vice President Global Manufacturing. She is currently responsible for leading all aspects of manufacturing across 11 production plants, 3 located in Cork and the remainder spread across Asia, North America and South America. She sits on the Executive Leadership Team of PGCS developing strategy and driving the enterprise priorities for the business.
Over the last number of years, Mary also took on the role of Executive Sponsor for the Diversity & Inclusion in PGCS, with the key focus being on developing female talent. In addition, she chairs the Women's Inclusion Network and is very active in this role. She has undertaken a number of external speaking engagements on the theme of "women in business" and, at all times, promotes the importance of the selection of STEM subjects by students in the post primary sector. Mary has also participated as an IWISH keynote speaker. Mary is a member of the Regional Executive Committee for IBEC. Mary has two children who keep her very busy, Aoife (15) and Hànah (11). She also plays badminton and has chaired the Carrigaline Badminton Club for the past few years.
Michael Loftus, Head of Faculty of Engineering & Science at CIT, stated that: "Mary is a talented and active STEM leader. Her actions and achievements are an inspiration to the next generation of STEM professionals. She became the first female member of the PGCS leadership team and, in so doing, paved the way for many others to follow. She is a most worthy recipient of the Faculty's STEM Graduate Achievement Award."