Innovative Special Purpose Award announced at CIT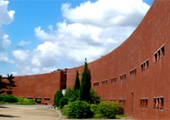 Published on: Monday, 03 December 2018
Cork Institute of Technology has signed an agreement with the Tavistock and Portman Foundation (London), and the Bessborough Centre to provide professionals working with children and families with an opportunity to train for a Certificate in Advanced Clinical Practice. The programme, which will begin in February 2019, will be delivered by Institute staff alongside practitioners from the Bessborough Centre. The Certificate in Advanced Clinical Practice with Children and Families is a 30-credit special purpose award at level 9 aimed at developing specialist clinical practitioner skills and competencies amongst allied professionals supporting at risk families.
The programme will be delivered on a part-time basis, over one semester, on Friday afternoons and Saturdays.

Please click here for detailed course information.
Enquiries to catherine.molyneaux@cit.ie or (021) 433 5312.