Athena SWAN at CIT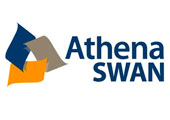 Published on: Wednesday, 05 December 2018
After nearly two years of data-gathering, gap analysis, and self-assessment, Cork Institute of Technology (CIT) have made a submission for the Athena SWAN Bronze Award. The Athena SWAN Charter was launched in Ireland in early 2015. Figures published by the Higher Education Authority (HEA) highlight gender inequality as an issue for the sector. In institutes of technology women make up 45% of academic staff but just 29% of senior academic staff. In CIT, while 45% of academic staff are female, and two of the three Vice Presidents are female, only 27% of the current executive team are female and 15% of senior lecturers are female.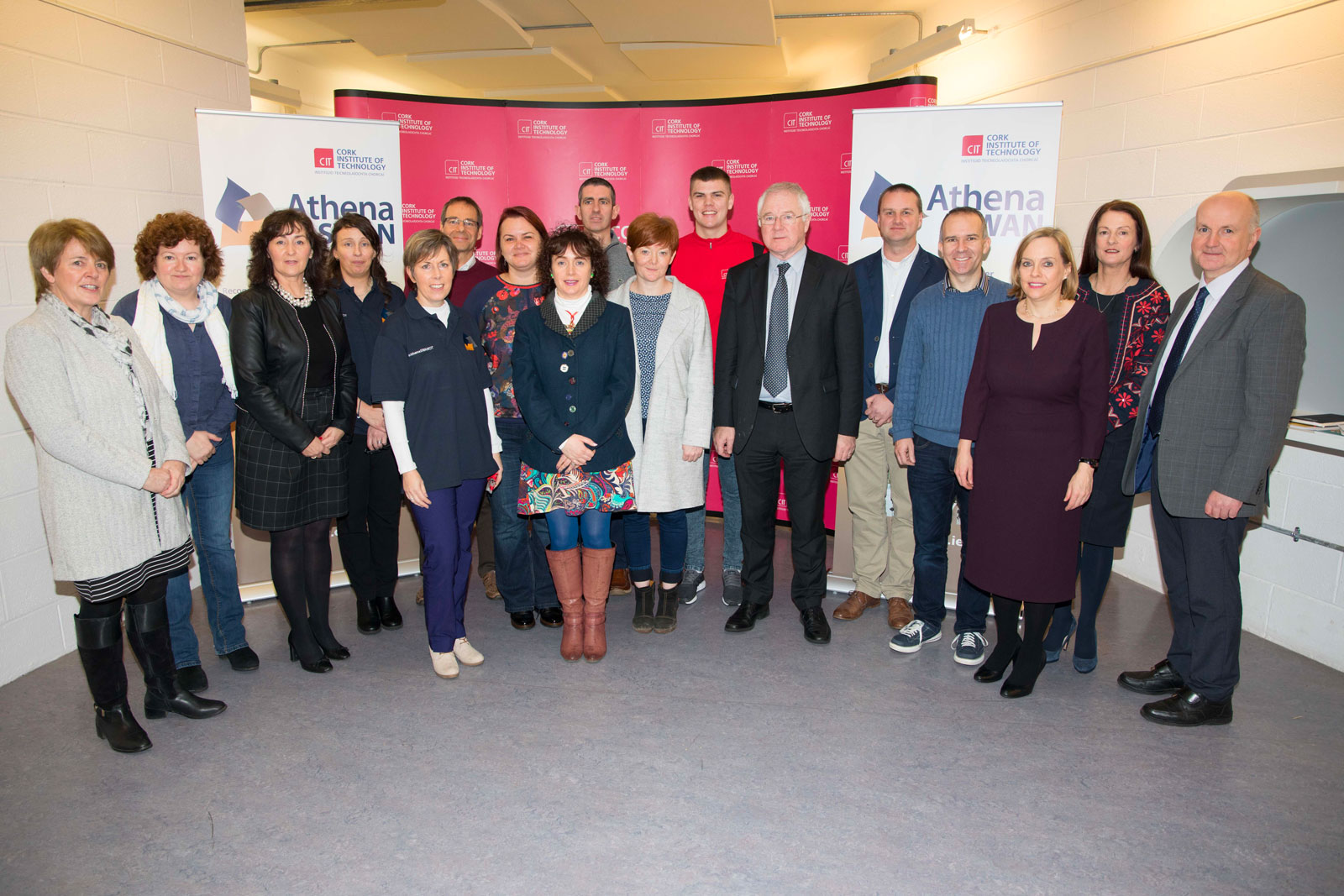 Some members of the Athena SWAN Self-Assessment Team and President Dr Barry O'Connor
Dr Orla Flynn, Vice President for External Affairs and Chairman of CIT's Self-Assessment Team commented, "the journey towards CIT's submission for the Athena SWAN Bronze Award has been a real collective effort with input from staff right across the Institute. While our focus for this submission has been on academic staff in the Science, Technology, Engineering and Maths (STEM) areas in CIT, we look forward to future activities embracing all staff across all areas."
CIT President, Dr Barry O'Connor, said, "as an Institute, but more importantly as a community, CIT actively promotes equality, diversity, and inclusion (EDI) across all its activities encompassing students, staff, and community engagement. Our mission aligns well with the origins and growth of the Athena Swan movement and Charter. As the largest Engineering School in Ireland, championing the I Wish movement is but one practical example of how CIT actively seeks to grow the number of women entering the STEM professions. Achieving the Athena Swan Award will give external recognition of these activities and also encourage further expressions of EDI, both formal and informal, across the Institute."
Registrar and Vice President for Academic Affairs, Dr Áine Ní Shé said, "developments at a national level, the most recent being the publication of the Gender Action Plan 2018-2020, challenge all Irish Higher Education Institutions to work to accelerate gender equality. In preparing CIT's application for an Athena SWAN bronze award, we have consulted with, and listened to, colleagues across all areas. We also have had dialogue with other Irish Higher Education Institutions through our involvement in the National Athena SWAN Committee and through collaboration with them in relation to aspects of the application. The culmination of all of this is a set of actions which CIT now commits to implement over the next three years and which should make a positive difference."
The Athena SWAN Charter was established to encourage and recognise commitment to advancing the careers of women in science, technology, engineering, maths and medicine (STEMM) employment in higher education and research. The charter has since expanded to recognise work undertaken in arts, humanities, social sciences, business and law (AHSSBL), and in professional and support roles, and for trans staff and students.
The Athena SWAN process is a commitment to removing barriers that contribute to under-representation and taking a targeted approach to issues that may be of internal or external origin. Successful applicants will have conducted a thorough analysis of institutional data, identified key issues, and established an action plan for the next three years to address those issues.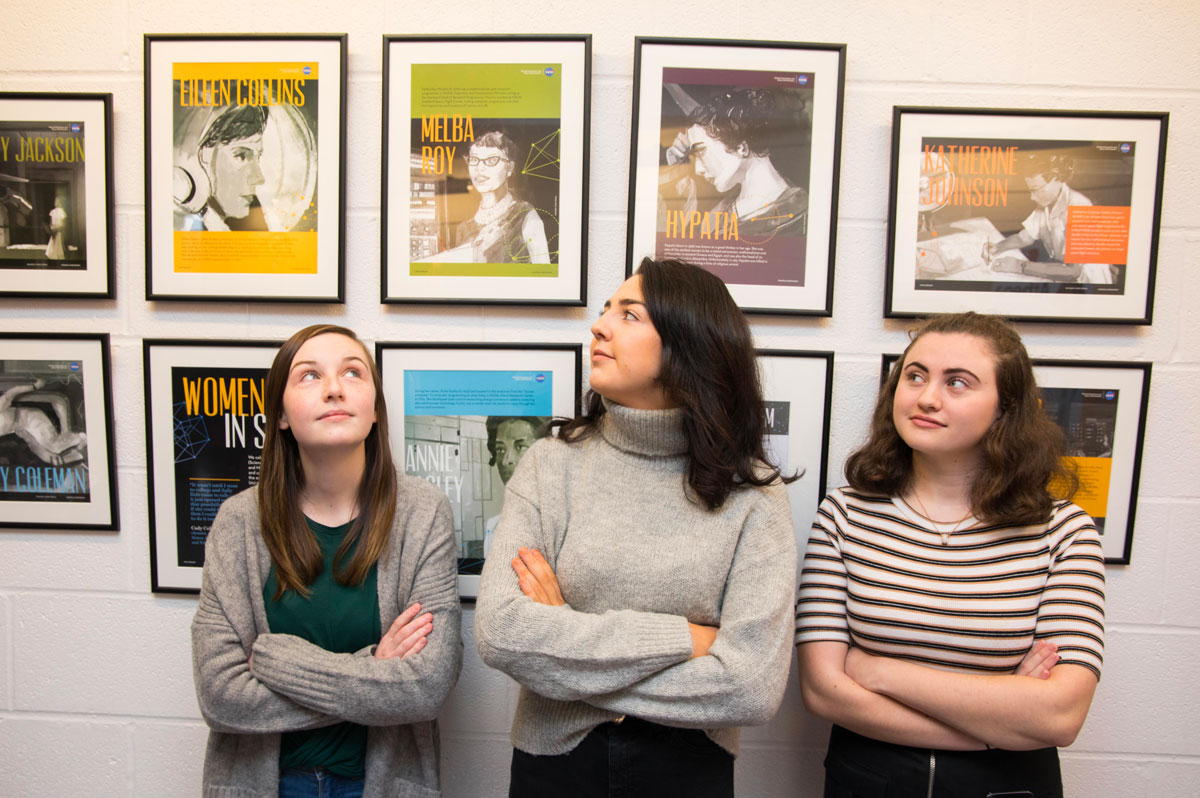 McKesson Women in IT Scholarship Students