Alison Murphy is named recipient of the 2018 Arup Trust Structural Engineering Scholarship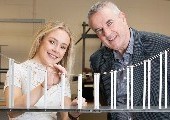 Published on: Wednesday, 12 December 2018
Alison Murphy from Bandon, a BEng (Hons) Student in Structural Engineering at CIT, is the recipient of the 2018 Arup Trust Structural Engineering Scholarship, which is awarded annually to a first year student registered on the Structural Engineering Programme. It comprises a cash award for each of the four years of her studies.
Alison said that she is honoured to receive this scholarship and she is looking forward to continuing her studies in structural engineering. She continued "receiving this scholarship has reinforced my belief that I'm on the right path and it has made me excited for the future. " This is the second year of the Arup Trust Structural Engineering Scholarship.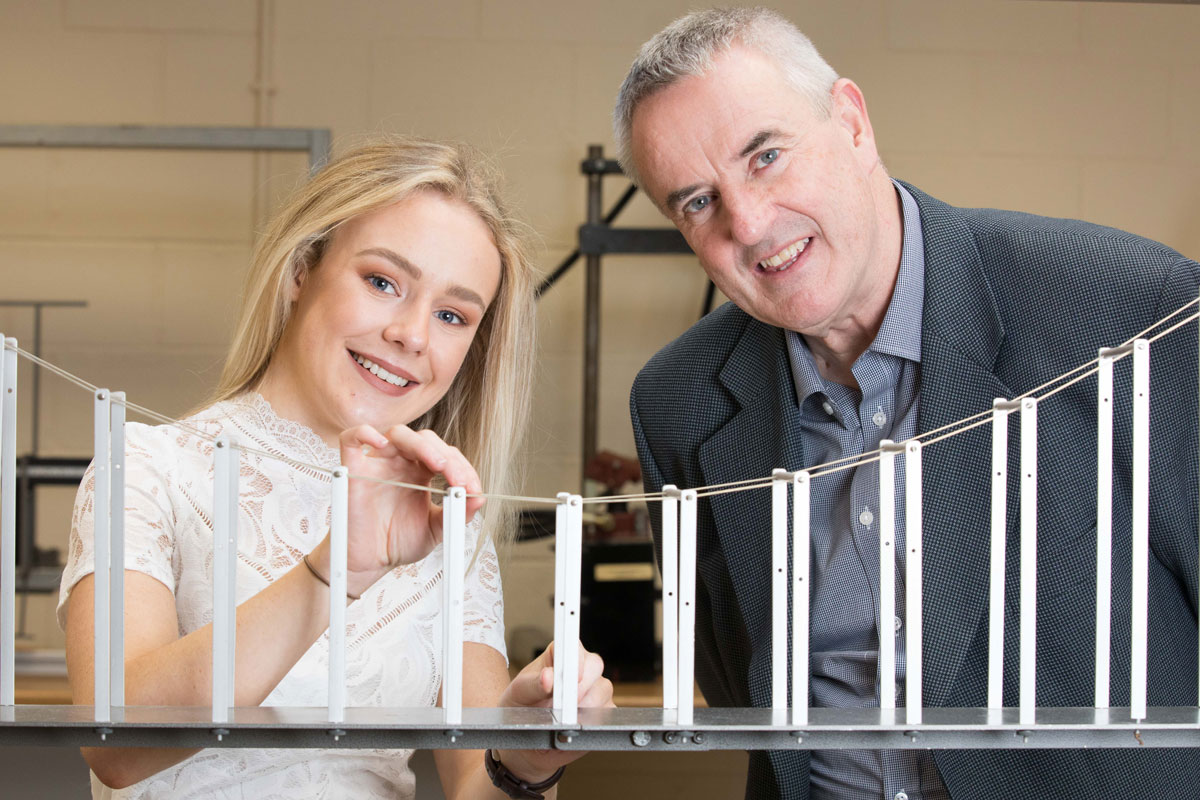 John O'Mahony, Director at Arup, expressed his congratulations to Alison, "she is a very worthy recipient of the Arup Trust Structural Engineering Scholarship and is a great ambassador for encouraging females to study engineering. This is a fantastic achievement and we wish her all the best with her future studies."

Alison has displayed all the necessary attributes required of the scholar including a personal determination to apply her knowledge and skills in the creation, maintenance, and operation of a sustainable infrastructure for the benefit of society and the potential to be creative and innovative in the design and implementation of solutions to engineering challenges.

Des Walsh, Head of Department of Civil, Structural and Environmental Engineering at CIT, said "2018 marks the twentieth anniversary of the graduation of the first cohort from the BEng(Hons) in Structural Engineering programme and in an era where society needs to see a far greater participation of females in the STEM disciplines we are delighted that Alison is the recipient of the award in this special year. I congratulate Alison, her family and teachers in Coláiste na Toirbhirte, Bandon on the award and I thank the Arup Charitable Trust for its continuing support of the scholarship."

Finally, Pádraig Leahy, Chair of Engineer's Ireland Cork Branch concluded, "support like this Scholarship from the Arup Trust, investing in the education of young engineers is to be welcomes. Our sector continues to grow and high quality engineering graduates, such as those graduating from CIT, have the world at their feet."